General Information 
Duration: 3 Days/2 Nights
Tour Route: Ulaanbaatar – Mongol Nomadic show – Mongol Nomadic Naadam – Archery Competition – Ankle Bone Shooting Festival – Horse Racing – Hustai National Park – Turkic historical site
Intended Travel Date: Optional (Available all time)
Pick-up/Drop-off: Mongol Nomadic Naadam Festival – Ulaanbaatar
Tour Style: Natural and Landscape, History and Culture
Guides: Local Guide (English Speaking Guide, Other Languages upon Request)
Transportation: Private First-class Air-conditioned Vehicles
Brief Itinerary
Day 1: Ulaanbaatar, Mongol Nomadic Naadam Festival
Day 2: Khustai National Park, Turkic Historical Site
Day 3: Ulaanbaatar
Full Itinerary
Day 1: Visit a Mongol Nomadic Ger camp
We will pick you up from your hotel and drive you 50 kilometers west of Ulaanbaatar to the Mongol Nomadic ger camp. Then we'll watch the nomadic Mongol show. From one location to another, ox, yak, camel, and horse carts are used, as they have been since the Golden Age of the Mongol Empire. We will also see: 
– A real-life demonstration of traditional Mongolian family and herder life.
– Making dairy products and contributing them.
– Live demonstration of Mongolian herder family movement by carts including ox cart and camel freight.
– Live demonstration of milking yaks, fastening and milking sheep, goats, and milking the mare.
– Experience Felting and tanning process – National musical instrument demonstration and folk song singing.
– Horsemanship demonstrations.
Lunch will be served in the ger camp. After lunch, participate in the Mongol Nomadic Naadam festival. All visitors will be greeted and welcomed to the Naadam arena. According to Mongolian tradition, the event will begin with a Mongolian long song and horsehead fiddle performance. Then, in the first round of the wrestling tournament, 16 strong wrestlers compete.
Following that, there will be an archery competition and an ankle bone shooting competition. Mongolian dances and national songs will be performed by local artists. Guests can try archery and ankle bone shooting, as well as witness how nomads transport their loads with an ox cart.
Horse racing is the most exciting part of the Naadam festival. To encourage the horses to win the race, little jockeys will sing the Giingoo or a special song. The competition winners will receive sheep and other traditional prizes. You will be able to meet wrestlers, jockeys, and archers to take memorable photos. Horseback riding is an option. We'll spend the night in a ger camp.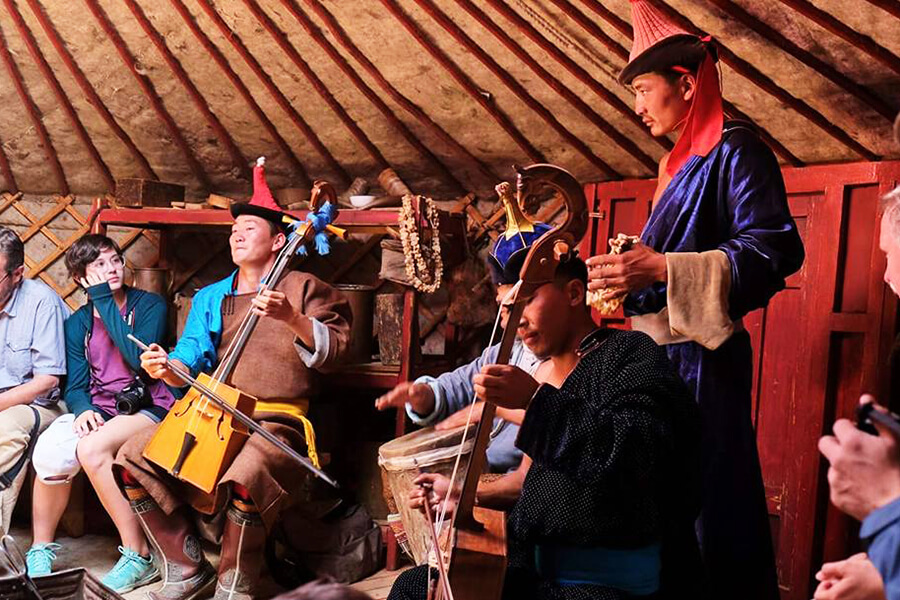 Day 2: Visit Khustai National Park
We will travel 100 kilometers to Hustai National Park. The National Park protects the wild Mongolian horses known as Takhi or Przewalski's horse over a 50.620ha reservation. We'll go to the information center to learn more about the Takhi horse. Then we'll go to the Khustai National Park to see wild horses while hiking around, followed by a visit to the Turkic historical site of Ungut, an ancient 7th century graveyard. 
After that, we'll be spending the night at a ger camp.
Day 3: Return to Ulaanbaatar
We'll go 100 kilometers back to Ulaanbaatar. Then we will transfer you to your accommodation upon your arrival in Ulaanbaatar. End of the trip. Thank you for making your Mongolia trip with Go Mongolia Tours!