General Information 
Duration: 12 Days/11 Nights
Tour Route: Khustai National Park – Kharakhorum – Zuu Monastery – Local Museum – Naadam Festival – Orkhon Valley – Tuvkhun Monastery – Tsenkher hot spring – Ugii Lake – Gurvanbulag village – Horseback Riding Tour – Khognokhaan Natural Reserve – Uvgun Monastery
Intended Travel Date: Optional (Available all time)
Pick-up/Drop-off: Khustai National Park/Ulaanbaatar
Tour Style: Natural and Landscape, History and Culture
Guides: Local Guide (English Speaking Guide, Other Languages upon Request)
Transportation: Private First-class Air-conditioned Vehicles
Brief Itinerary
Day 1: Khustai National Park, Kharakhorum
Day 2: Zuu Monastery
Day 3: Naadam Festival
Day 4: Naadam Festival
Day 5: Orkhon Valley
Day 6: Tuvkhun Monastery
Day 7: Tsenkher hot spring
Day 8: Ugii Lake
Day 9: Gurvanbulag village
Day 10: Horseback Riding Tour
Day 11: Khognokhaan Natural Reserve, Uvgun Monastery
Day 12: Ulaanbaatar
Full Itinerary
Day 1: Enormous Khustai National Park
We will go 100 kilometers to Khustai National Park. The National Park protects the wild Mongolian horses known as Takhi or Przewalski's horse over a 50.620ha of reservation. We'll go to the information center to learn more about the Takhi horse. We'll go to the Khustai National Park and look for wild horses while hiking around. We will spend the night in a ger camp.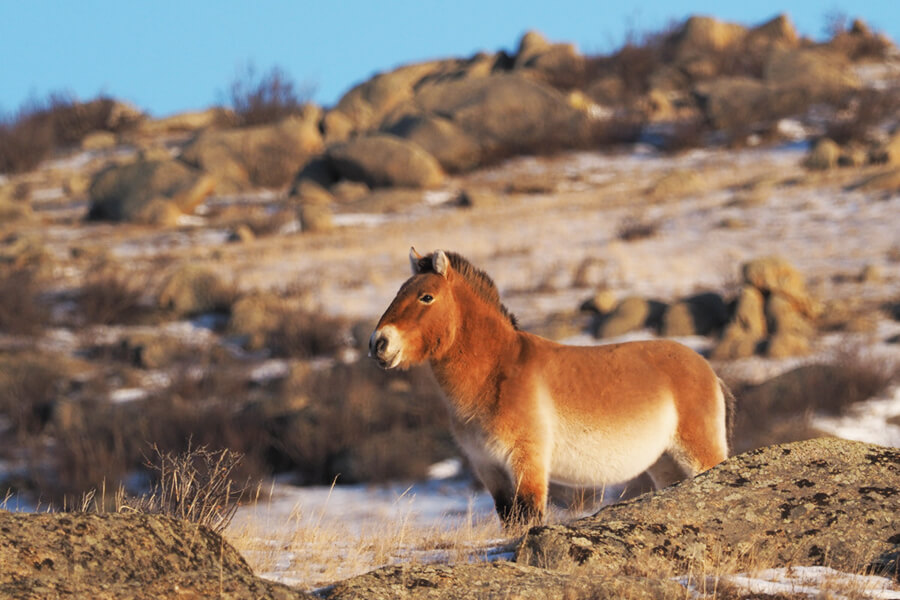 Day 2: Ancient Kharakhorum
We will travel 270 kilometers to reach Kharakhorum. Kharakhorum is Mongolia's historic capital, where Chinggis Khaan constructed his Empire's capital in 1220. In 1235, his son and heir, Ogodei, built a defended palace. Erdene Zuu Monastery, the largest and first Mongolian Buddhist temple complex constructed on the ruins of 16th century Kharakhorum, and the recently opened Local Museum will be visited. We will also go to a local cooperative felt workshop and see how they manufacture amazing felt products. We'll spend the night at a ger camp.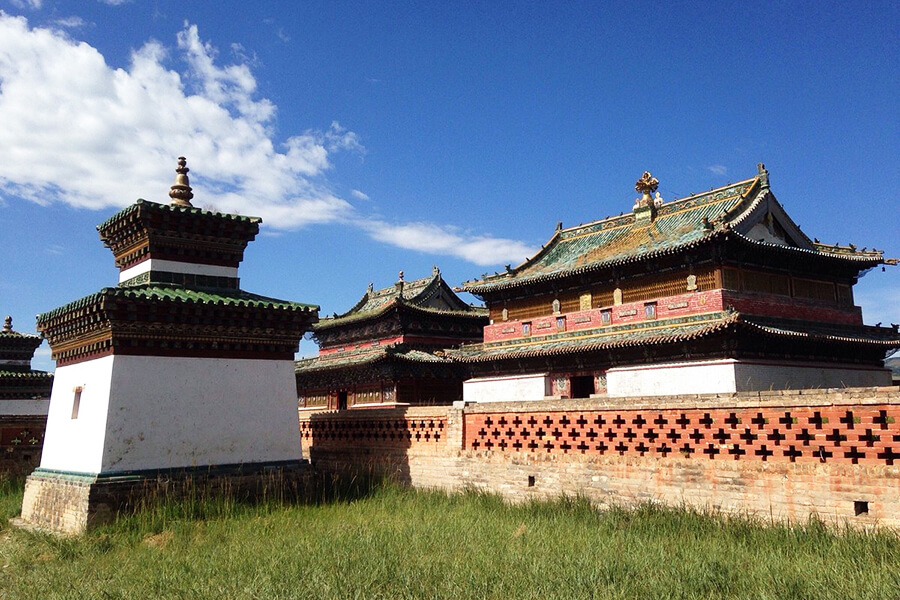 Day 3-4: Fantastic Naadam Festival Days!
The Naadam Festival is unique in the way it reflects nomadic culture. It is a prestigious celebration of national independence and dignity, as well as an excellent combination of arts and sports. Wrestling, horseracing, and archery are the three male sports at the heart of the festivals. Take part in several art activities, such as throat singing and folklore dancing. The Naadam Festival begins in the middle of July. As a result, everyone takes the opportunity to the opening ceremony, which features a variety of entertainment relating to Mongolian history and culture. Come with us to Mongolia to experience the Naadam Festival, which is only celebrated in Mongolia. You'll spend the night in a ger camp.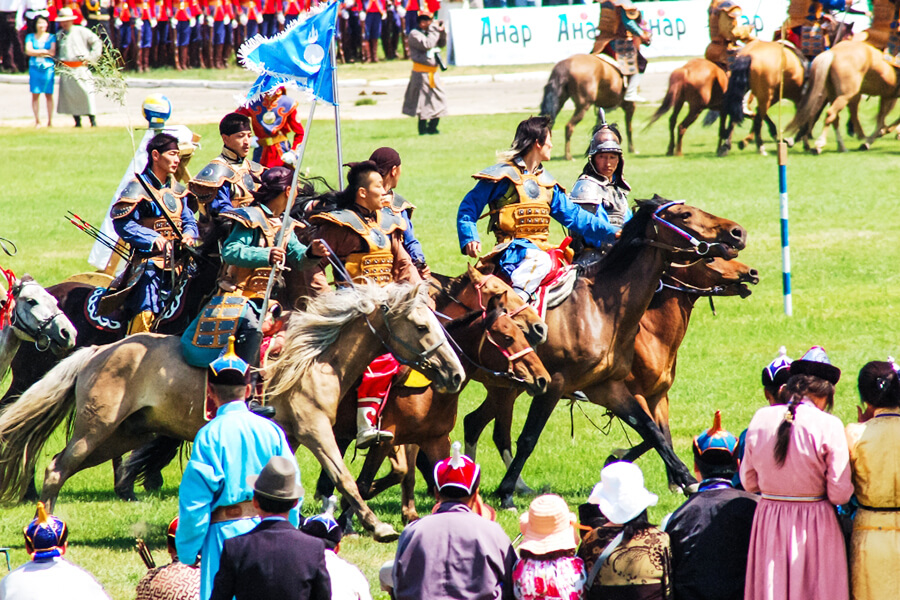 Day 5: Traveling to Orkhon Valley and making a "Ger"
We will go 120 kilometers to Orkhon Valley. It is known as the cradle of Mongolian civilization since it has many of Mongolia's historic monuments. Trek for 7-8 kilometers to Deer Stone. In the afternoon, you will participate in Ger deconstruction and reconstructing activities. You can learn how to put a Ger while also learning about the deeper meanings, symbols, and practices associated with the "Mongolian Ger" in nomadic culture. You'll spend the night in a ger camp.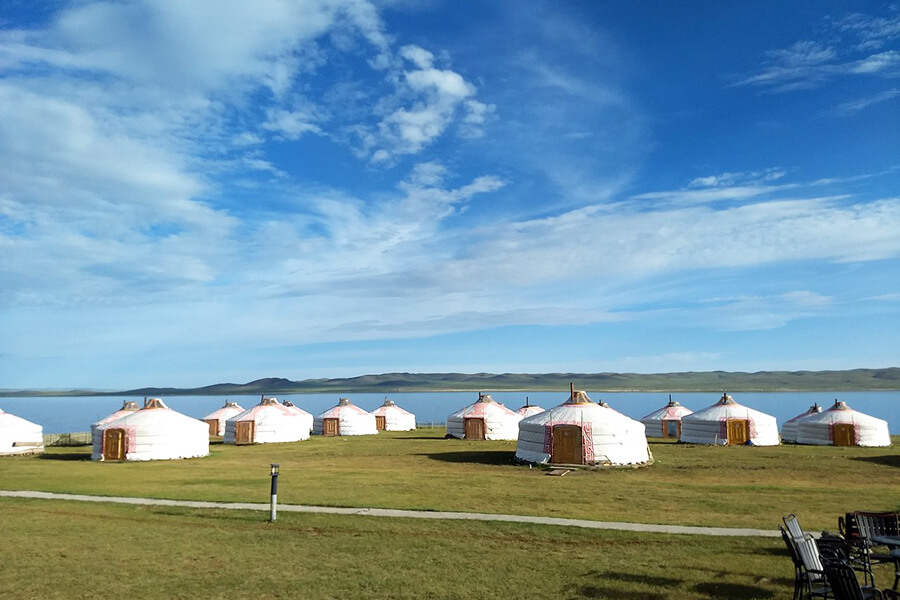 Day 6: Historical Tuvkhun temple
We'll go 50 kilometers to Tuvkhun Monastery. The Tuvkhun Monastery is located on a high mountain on the northern edge of the Orkhon valley. We will visit the place where Mongolia's first religious leader, Saint Zanabazar, established his monastery in 1653 and lived, worked, and meditated for nearly 30 years. Several religious sites, including the hermit's caves, have been built around the temple. The boot footprint of Saint Zanabazar can be seen inside the cave. In the afternoon, you'll drive 70 kilometers (approximately two hours) to Tsenkher hot springs. You will spend the night in a ger camp.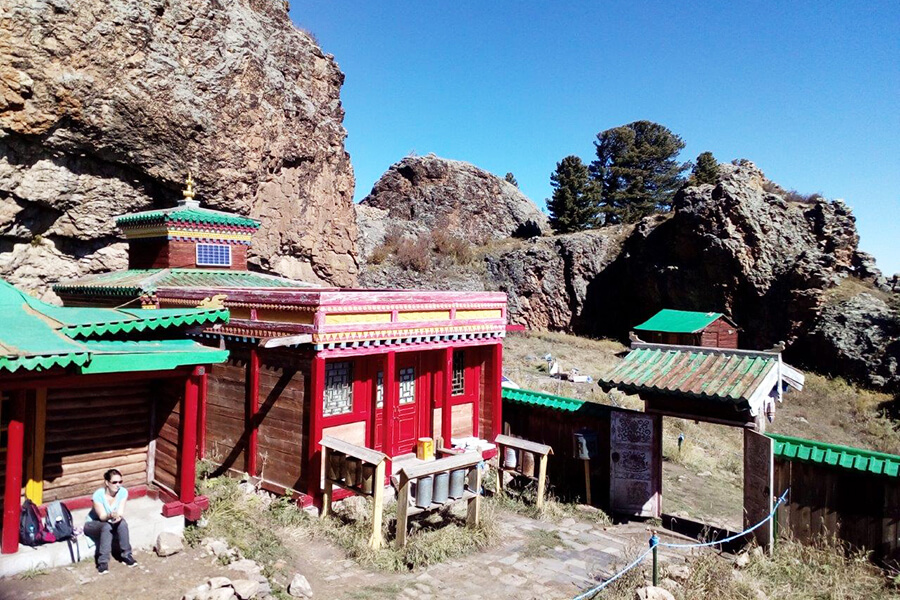 Day 7: Relax in Tsenkher hot spring
We will hike around the Tsenkher hot spring, soaking in the scenery. The hot spring is particularly popular in the area, with water boiling at +86.5 degrees Celsius with the scent of hydrogen sulfide. The surrounding area is mainly grassland, with some woody areas along the hills. Relax in a hot spring bath while conversing about trivial matters. You will spend the night in a ger camp.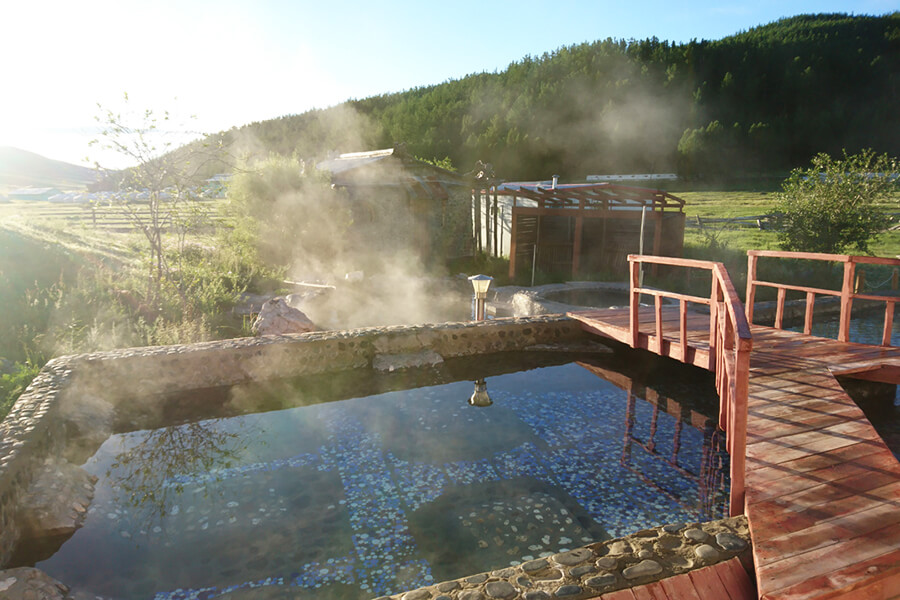 Day 8: Amazing Ugii lake
We'll be traveling 150 kilometers to Ugii Lake. The freshwater lake, which has a surface size of 25 square kilometers, is filled with waterfowl and a variety of fish. Walk along the lakeshore to see the local bird species and listen to the ambient sounds of a peaceful waving lake pushed by a light wind combined with bird songs. You can enjoy swimming and sunning in Ugii Lake with your family. You'll be spending the night in a ger camp.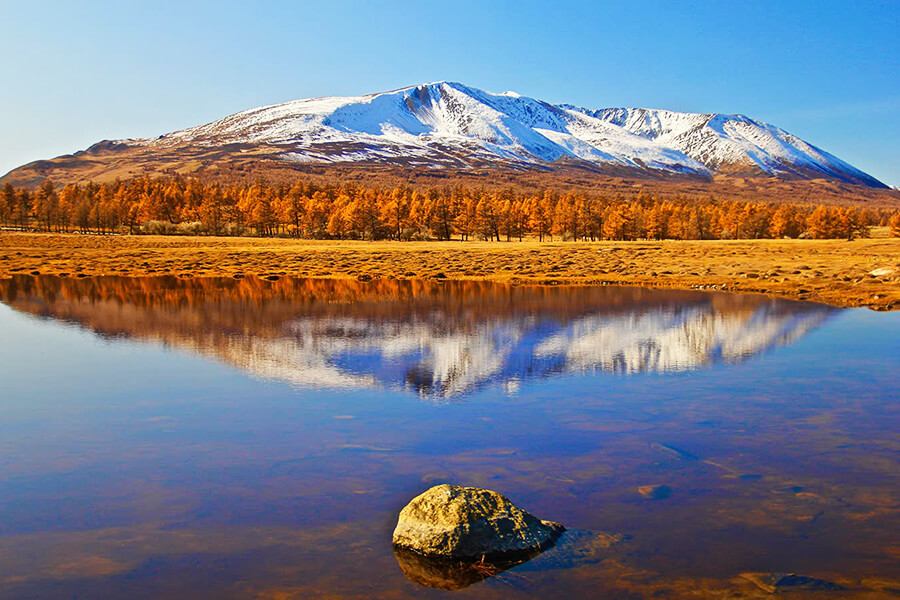 Day 9: Indulge in Gurvanbulag community
We'll go 60 kilometers to the Gurvanbulag village. There, you can see how today's nomadic Mongols live. The host of the family will show you how to make tasty and nutritious dairy products like as "aaruul" or dried cheese curds and "byaslag" or Mongolian cheese. You can talk to nomads and learn more about their nature-loving, one-of-a-kind way of life. You'll spend the night in the Gurvanbulag community ger camp.
Day 10: Experiencing horse-based culture
We will see how Mongolian cowboys catch horses with "uurga," or the traditional wooden lasso. Participate in mare milking by holding foals adjacent to their moms and churning airag or fermented mare's milk. The blending procedure of Mongolian traditional vodka "Shimiin arkhi" will be observed. You will undoubtedly be invited to test the vodka, but please do not overuse it. Enjoy the horseback riding tour of the area. In the evening, you will help with dinner preparation and learn how to make Mongolian cuisine. We'll spend the night in the Gurvanbulag community ger camp.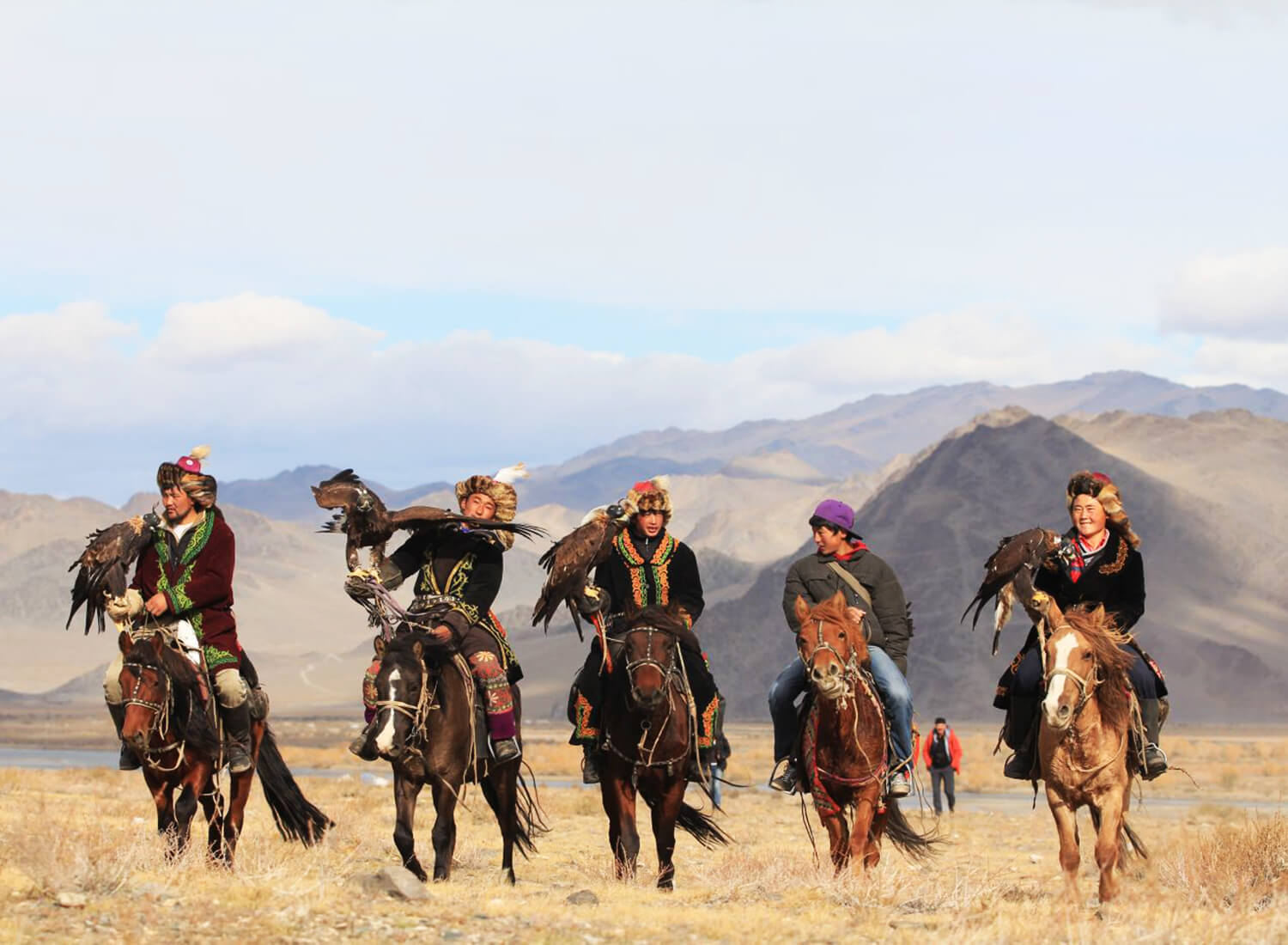 Day 11: Travel to Khognokhaan and go camel riding.
We will go 70 kilometers to Khognokhaan Natural Reserve. The site has been protected since 1997, and it comprises 46900ha of Paleozoic-era granite mountain. Many snakes have disguised themselves to hunt. As a result, it's best to be cautious during the hike. It is optional to visit Erdenekhamba, a local Buddhist temple, and the historic Uvgun Monastery ruin. Enjoy a two-hour camel ride across small sand dunes. You'll be spending the night in a ger camp.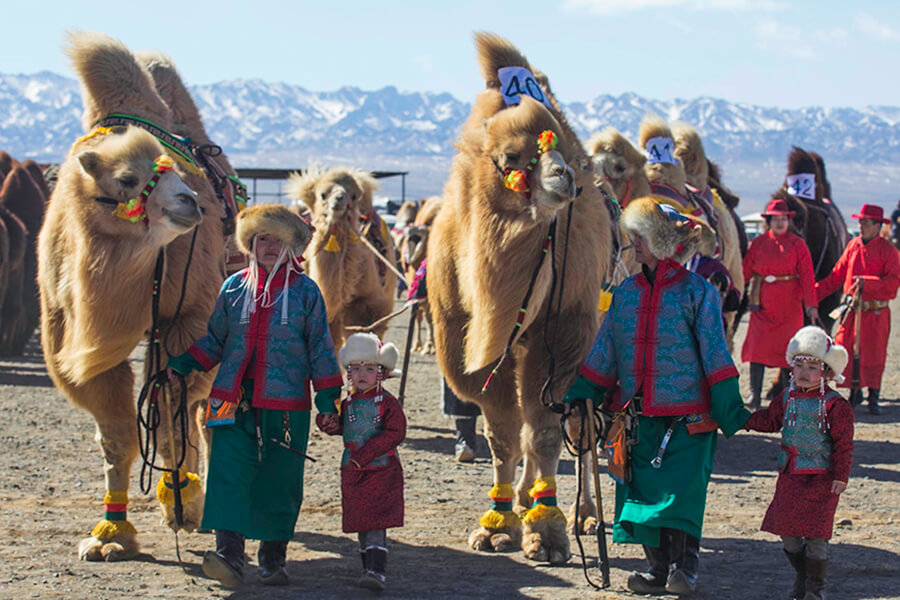 Day 12: Return to Ulaanbaatar
In this last day of the trip we will travel to Ulaanbaatar, a 280-kilometer journey. We'll take you to your hotel. End of the trip. Thank you for making your Mongolia trip with Go Mongolia Tours!