General Information
Duration: 12 Days/11 Nights
Tour Route: Gurvanbulag – Nomad Library Project – Ugii Lake – Ulaan Tsutgalan – Khognokhaan Mountain – Khustai National Park – Ulaanbaatar
Intended Travel Date: Optional (Available all time)
Pick-up/Drop-off: Ulaanbaatar
Tour Style: Natural and Landscape, History and Culture
Guides: Local Guide (English Speaking Guide, Other Languages upon Request)
Transportation: Private First-class Air-conditioned Vehicles
Brief Itinerary
Day 1: Gurvanbulag sum, Khar Bukhiin Balga, Gurvanbulag eco camp
Day 2: Taste traditional dairy products, sand dunes, Nomad Library Project
Day 3-4: Mongolian games, build a real Mongolian ger
Day 5: Ugii Lake
Day 6: Tsenkher hot springs
Day 7: Ulaan Tsutgalan, Orkhon waterfall, Orkhon Valley
Day 8: Erdene Zuu, Kharakhorum
Day 9: Khognokhaan Mountain, ride Bactrian camels
Day 10: Khustai National Park, wild horses Takhi
Day 11: Mongolian steppe, Khustai National Park
Day 12: Return to Ulaanbaatar
Full Itinerary
Day 1: Get to Know Nomad Community Herders
We will pick you up from your accommodation in the morning and go 100 kilometers to Gurvanbulag sum (a local administration unit) in Bulgan province. The scenery is breathtaking. On the way, we will stop at Khar Bukhiin Balgas, which are stronghold remnants from the 10th century. Kitans employed it as a defensive position against their opponents at the time. Have some rest and refreshment after lunch at Gurvanbulag eco camp. Take a walk to the nearest hillside.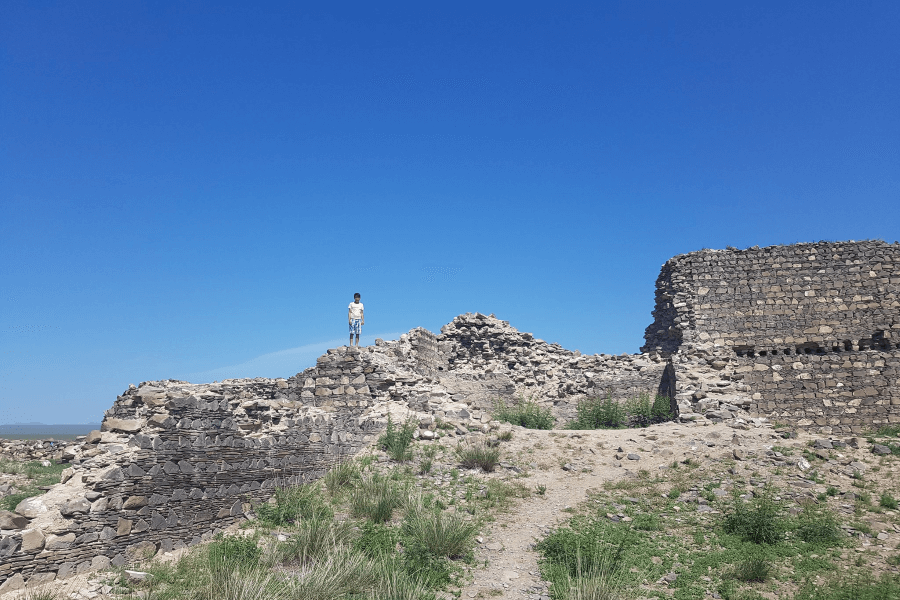 Ending the first day of the trip by spending the night at a Gurvanbulag community ger camp.
Day 2: Experience the Distinctive Nomadic Lifestyle
In the morning, we will visit a nomad family and learn about their way of life. You will be able to milk the dairy animals such as goats, sheep, mares, and cows. Enjoy creating and tasting traditional dairy items such as aaruul (dried curds), Suutei tsai (Mongolian salty milk tea), Boortsog (Mongolian biscuit), and so forth. In the afternoon, we will hike for around 5-6 kilometers to the little sand dunes, which will take us about 2-3 hours. Look into the "Nomad Library Project," where you may play Mongolian puzzle games and learn about Mongolian literature. You may see our exclusive movies about Mongolian horse racing and horse training in the evening.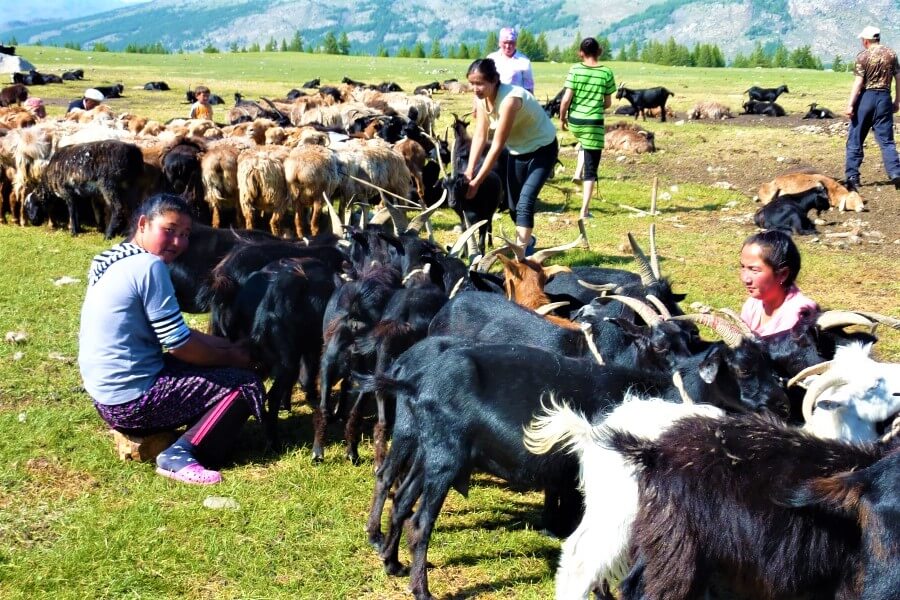 We'll spend the night in the Gurvanbulag community ger camp.
Day 3-4: Enjoy Living as Nomads
Begin the day with a wandering breakfast. Then we'll look deeper into how nomads spend their days. You will get the opportunity to milk cows and mares. Your kids can play with nomad kids and teach them wonderful kid activities. There are numerous Mongolian games that need the development of intellectual and mental capacities in both youngsters and adults. So kids can pretend to build their own little gers out of natural stones in order to learn how to build a real Mongolian ger. In addition, all children will participate in a session on "Shagai," or the traditional game played with sheep and goat anklebones. There are numerous shagai game activities that will keep your children entertained for a while. Having a close communication with nomads will familiarize you and your children with their nature-loving, one-of-a-kind lifestyle. In the evening, our tour leader will organize a fun competition of "solving riddles" for both families.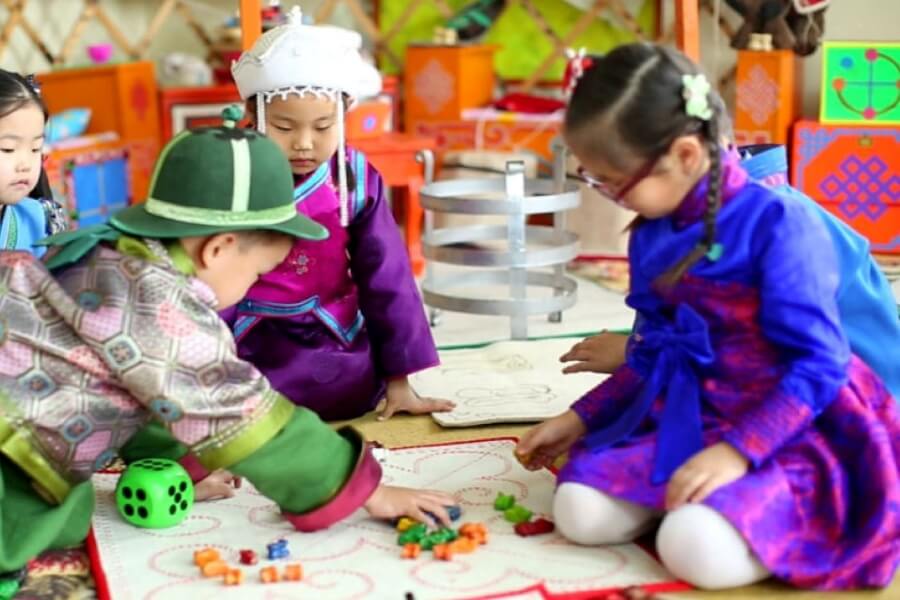 We'll spend the night in the Gurvanbulag community Eco ger camp.
Day 5: Visit Ugii Lake
We'll be traveling 60 kilometers today to Ugii Lake. The fresh water lake, which has a surface size of 25 square kilometers, is teeming with waterfowl and a variety of fish. Walk along the lakeshore to see the local bird species and listen to the ambient sounds of a peaceful waving lake pushed by a light wind combined with birdsong. You can enjoy swimming and sunning in Ugii Lake with your family.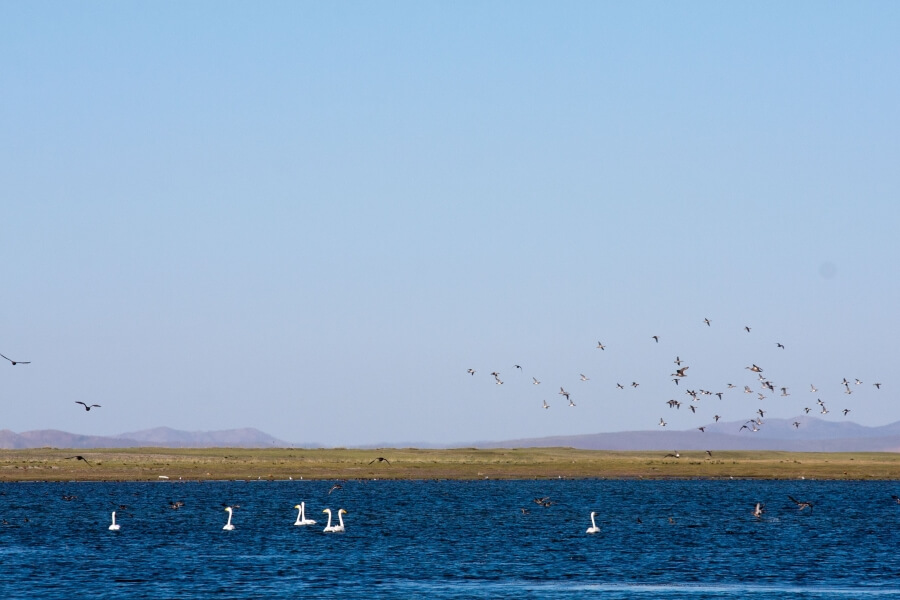 We'll spend the night at a nomad family's community ger camp.
Day 6: Having a Relaxing Time in Tsenkher Hot Springs
We will go 120 kilometers to Tsenkher hot springs. Today you will hike around the Tsenkher hot springs, taking in the scenery. The hot spring is particularly popular in the area, with water blistering at +86.5 degrees Celsius and the scent of hydrogen sulphide. The surrounding area mainly grassland, with some woody areas along the hills. Relax in a hot spring bath while chatting about trivial matters.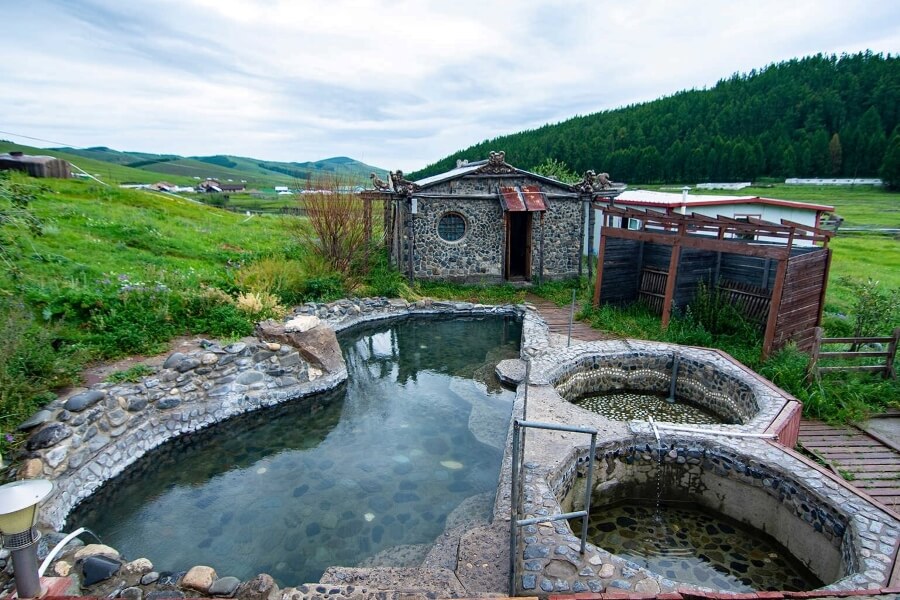 You will spend the night in a ger camp.
Day 7: Admire the UNESCO World Heritage site – Orkhon Valley
We will go 120 kilometers to Ulaan Tsutgalan. Ulaan Tsutgalan is formed by the Orkhon River, which flows 1120 kilometers to the north and is located in the historically significant Orkhon Valley, which is a UNESCO World Heritage site. The waterfall was constructed around 20000 years ago by a mixture of volcanic eruptions and earthquakes. The waterfall falls 27 meters from a height of 27 meters.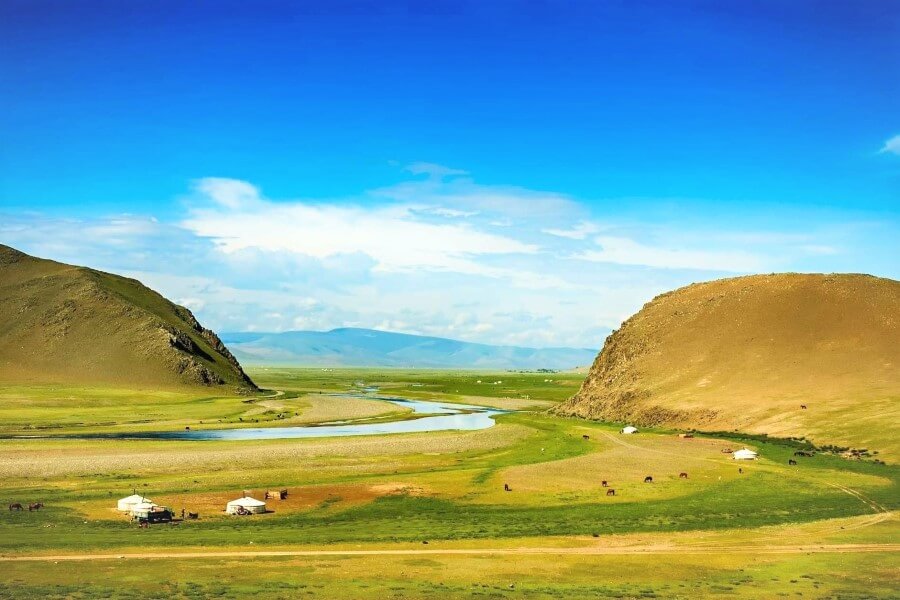 We'll spend the night at a ger camp.
Day 8: Exploring Cultural Heritages
Today, we'll drive 100 kilometers to Kharakhorum. We will visit Erdene Zuu, the largest and earliest Mongolian Buddhist monastery, which was established on the ruins of the Great Mongolian Empire's historic capital city. Then we'll go to a local history museum dedicated to the city's past. We can explore fascinating sights near Kharakhorum after visiting the major attraction.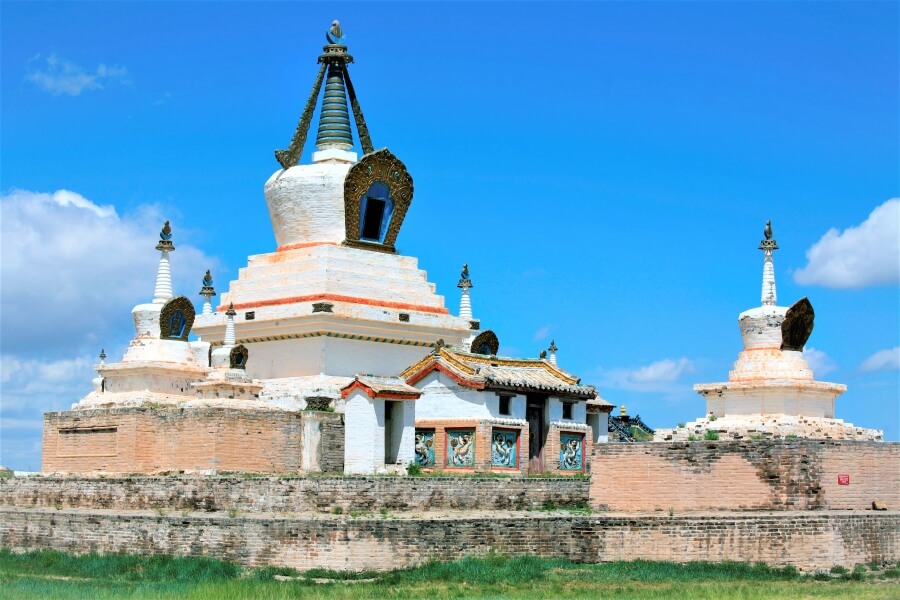 You will spend the night in a ger camp.
Day 9: Travel to Khognokhaan Mountain and ride Bactrian camels
We will travel 90 kilometers to Khognokhaan. We'll stay in a ger camp. In the afternoon, we will go trekking and visiting the Ikh Mongol sand dunes. For one hour, your family will enjoy camel riding. Everyone has the opportunity to ride this massive, but very quiet, animal. It depends on how much you enjoy camel riding, therefore you can prolong your time on the sand threedecker.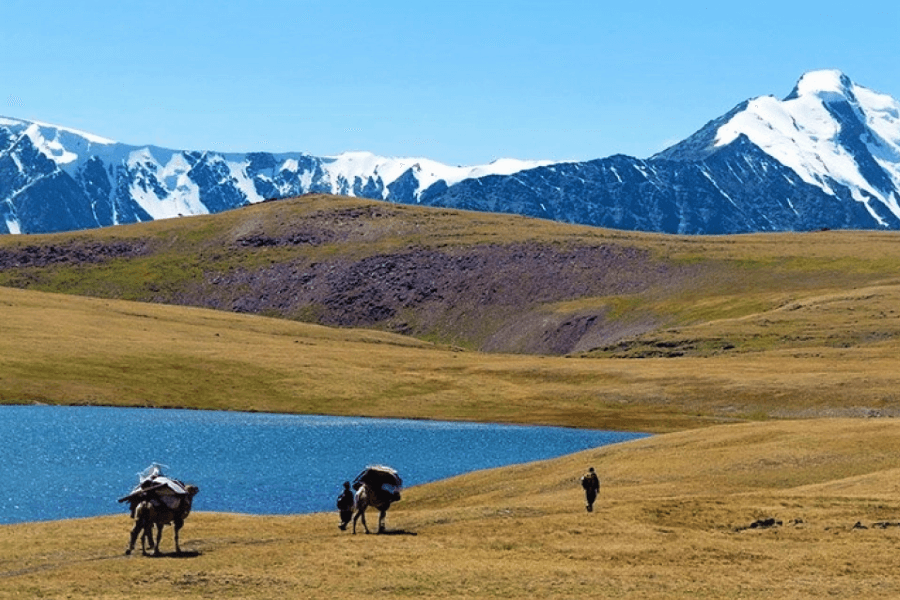 We'll spend the night at a ger camp.
Day 10: Visit the Khustai National Park
We will drive 200 kilometers to Khustai National Park, which will take us about 3-4 hours. We'll go to a reservation area that protects wild horses, or Takhi. Takhi were nearly extinct, but thanks to numerous European zoos that were able to breed the Przewalski's horse, they were able to repatriate the majority of the wild horses to Mongolia. After an hour of rest, your family will go to the Information Center for a short lecture about the park and its wildlife life.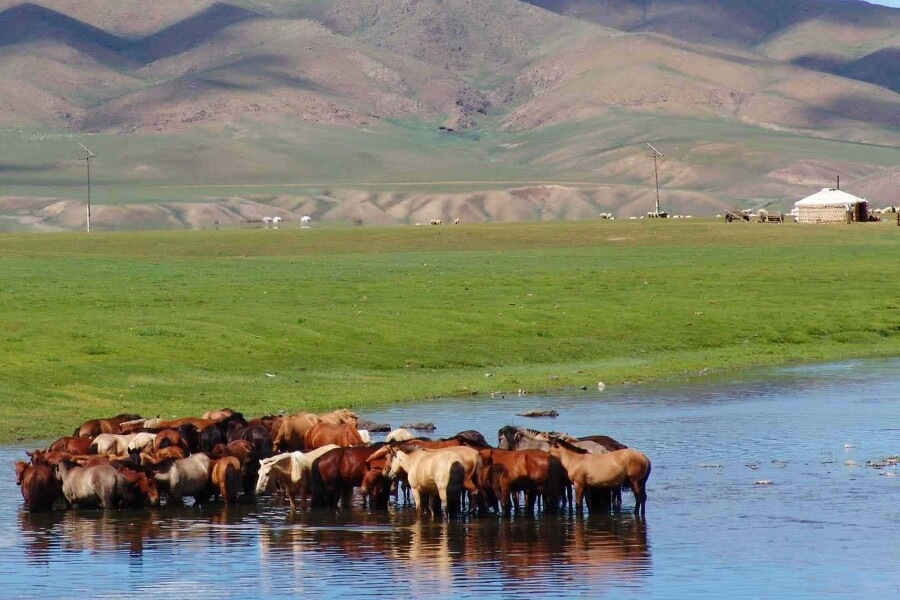 We'll spend the night at a ger camp.
Day 11: Participate in wild games
This is the day to learn more about Mongolian steppe wildlife. Your driver will take you about a half hour to reach a trail where you can see wild animals. Look for wild horses and herds of horses in the pasture. Your family will enjoy a 3-3.5 hour walk through the forest and mountain hills, encountering wild deer, gazelles, marmots, and other small creatures. The Khustai National Park is a 50620ha reserve that protects not only wild horses but also many other kinds of wildlife, birds, and plants. In the forest, you will have a picnic lunch. On the route to the next camping place, your children can enjoy a variety of wild flowers and the fascinating life of butterflies.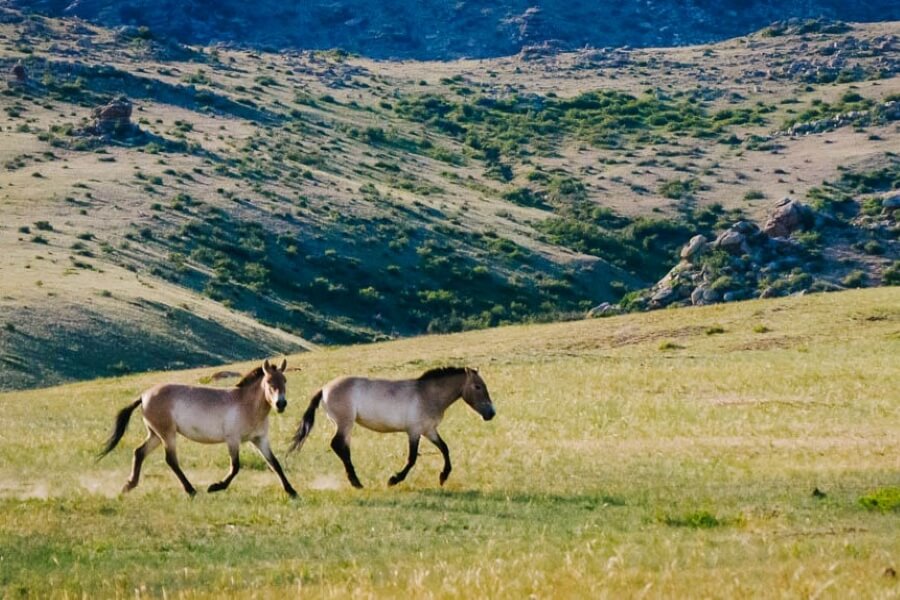 We'll spend the night at a ger camp.
Day 12: Return to Ulaanbaatar
We will go 100 kilometers back to Ulaanbaatar city. When you arrive in Ulaanbaatar, we will take you to your accommodation. End of the tour. Thank you for making your Mongolia trip with Go Mongolia Tours!