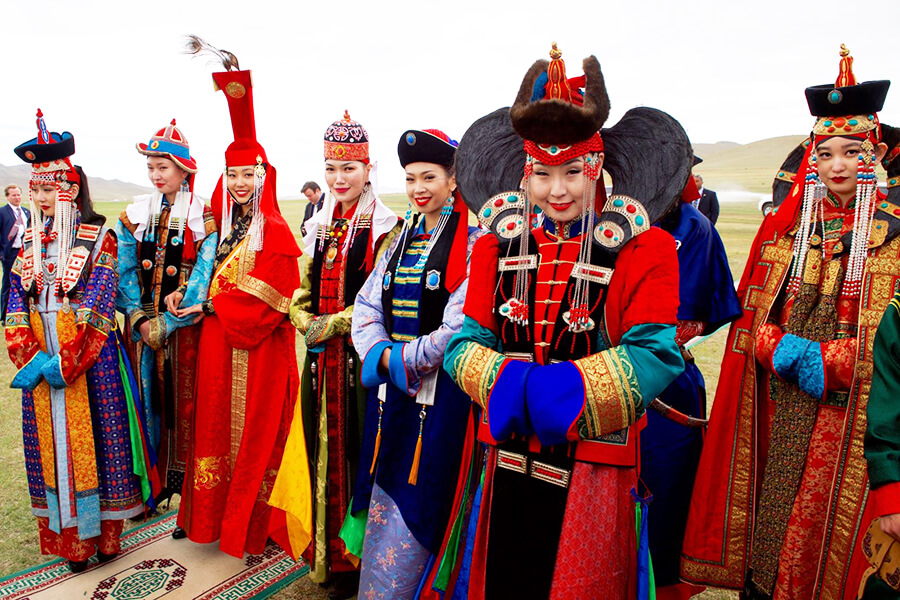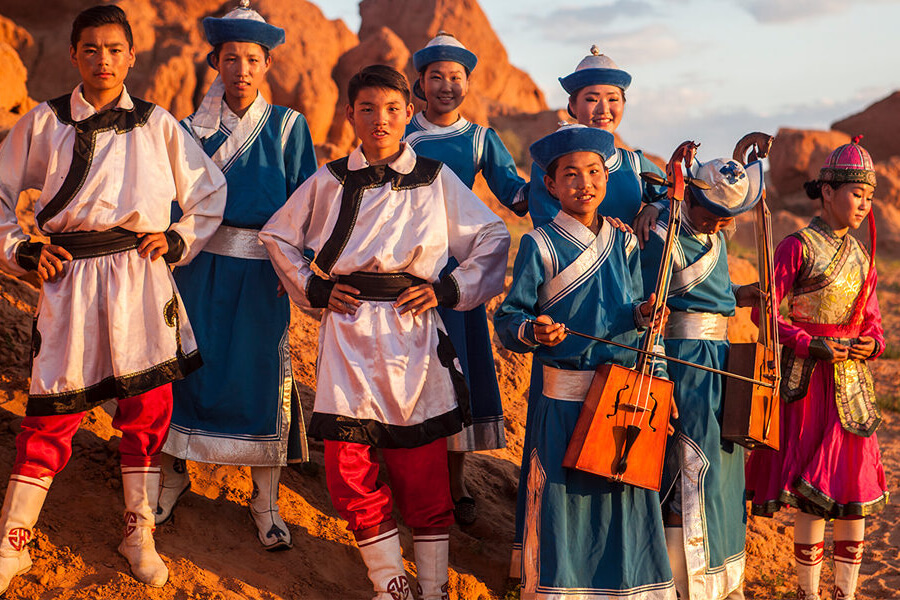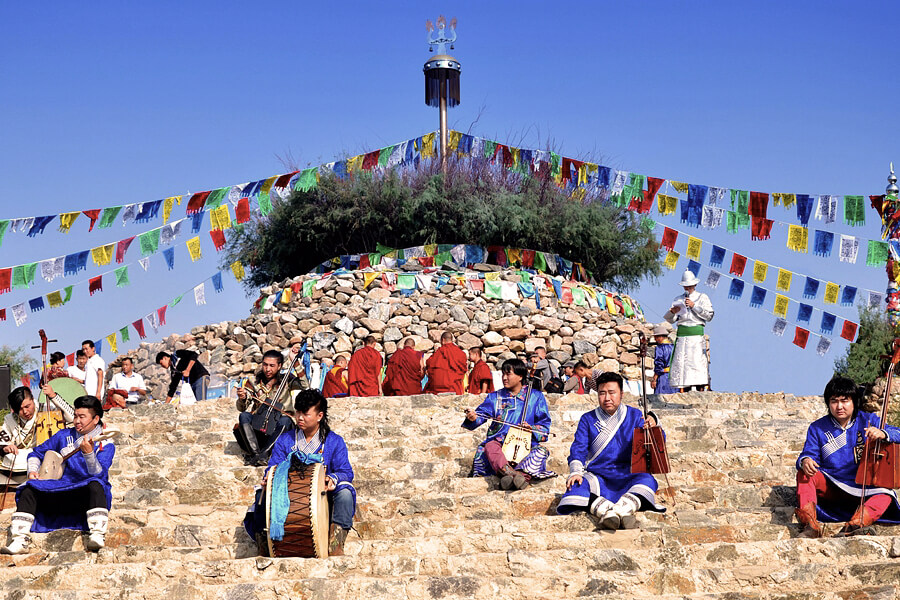 Culture & Customs 
Although the strong nomadic traditions of Mongolia are well-known, many people today live more urban lives in this sparsely populated nation. The majority of the population—nearly 50%—lives in or in metropolitan centres, while the other 50% leads a semi-nomadic lifestyle in rural regions, however there are established agricultural villages there as well, and they are expanding yearly. The rich nomadic legacy is still cherished today, and ancient Mongol music, dancing, tales, and attire are still used, particularly during festivities and national holidays.
Monasteries and temples abound in both urban and rural Mongolia, demonstrating the country's large Buddhist population. In several of Mongolia's more remote areas, where the indigenous traditions have been partially protected from contemporary influences, shamanism is still maintained.
Most Mongolians have a reverence for family and an understanding of the value of hospitality. Sharing with others and graciously accepting visitors are recurring themes in Mongolian society that were probably influenced by the nomadic lifestyle. Because of the severe surroundings, unpredictable weather, and unpredictability of the nomadic lifestyle, the majority of Mongolians go above and beyond to make their homes a safe haven for friends, family, and visitors. This is the primary reason it's not a good idea to refuse food or their warm hospitality.