General Information of Gobi & Khuvsgul Lake Tour
Duration: 14 Days/13 Nights
Tour Route: Ulaanbaatar – Baga Gazriin Chuluu – Gobi – Yol Valley – Yoliin Am Gorge – Khongor Sand Dunes – Kharkhorin town – Tsenher hot spring – Terkhiin Tsagaan Lake – Murun Town – Khuvsgul Lake – Murun Town – Ulaanbaatar 
Intended Travel Date: Optional (Available all time)
Pick-up/Drop-off: Ulaanbaatar
Tour Style: Natural and Landscape, History and Culture
Guides: Local Guide (English Speaking Guide, Other Languages upon Request)
Transportation: Private First-class Air-conditioned Vehicles
Brief Itinerary
Day 1: Ulaanbaatar / Baga Gazriin Chuluu
Day 2: Baga Gazriin Chuluu / Yol Valley
Day 3: Yoliin Am Gorge
Day 4: Yol Valley / Khongor Sand Dunes
Day 5: Khongor Sand Dunes
Day 6: Bayanzag / Ongi Ruined monastery
Day 7: Ongi monastery/ Kharkhorin town
Day 8: Kharkhorin town/ Tsenher hot spring
Day 9: Terkhiin Tsagaan Lake
Day 10: Murun Town
Day 11: Khuvsgul Lake
Day 12: Khuvsgul Lake
Day 13: Murun Town – Ulaanbaatar
Day 14: Ulaanbaatar – Airport
Full Itinerary
Day 1: Arrival Ulaanbaatar and Stop at Baga Gazriin Chuluu 
We travel to Baga Gazriin Chuluu, a granite peak in Mongolia's vast steppe, after breakfast. With wild animals, this mountain is 1760 meters high. Suitable walking terrain where you can see marmots and mountain goats.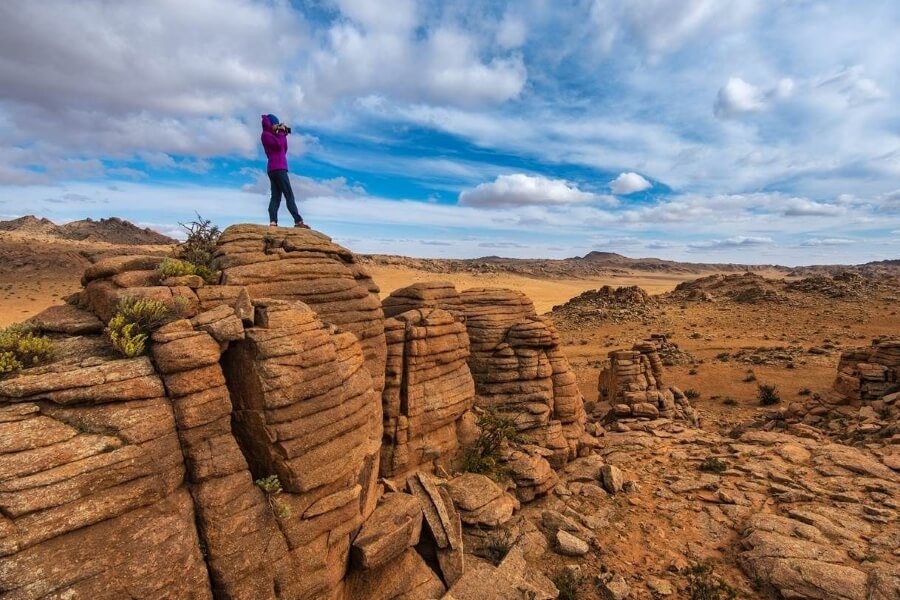 Day 2: Baga Gazriin Chuluu and Visit Yol Valley
On this beautiful day, we drive to the Gobi. We transfer to the local ger camp. After lunch, we go to the mountains and visit Yol Valley. This beautiful valley is named after the Lammergeyer vulture. We take a good walk inside the gorge for an hour and return to our vehicle. Then we head back to our ger camp. Overnight ger camp.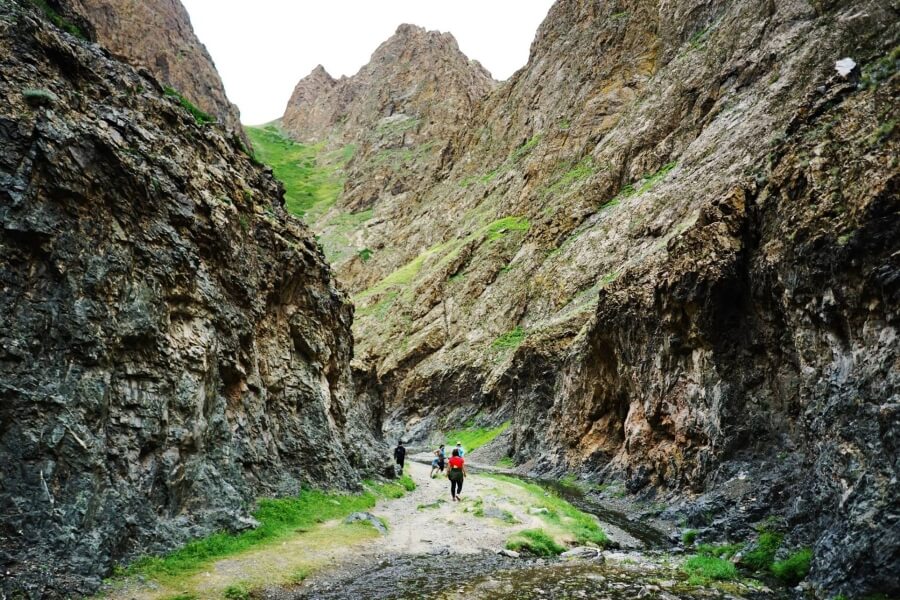 Day 3: Yoliin Am Gorge
We keep traveling toward the Gobi on this lovely day. We move on to a neighborhood ger camp. We travel up the mountain to see Yoliin Am Gorge after lunch. The Lammergeyer vulture gave its name to this lovely valley. We spend an hour exploring the canyon and then head back to our car. After that, we return to our ger camp. Nighttime ger camping.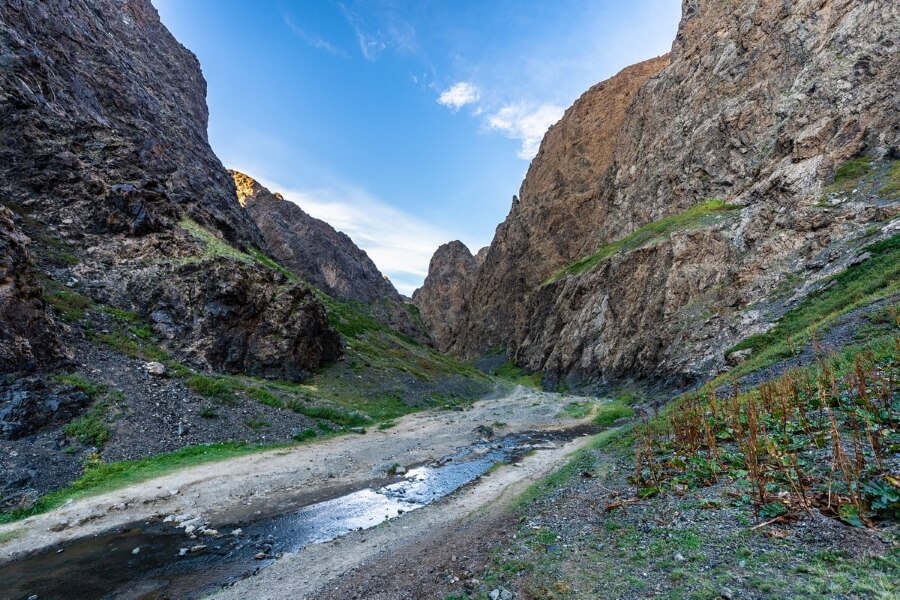 Day 4: Explore Yol Valley and Khongor Sand Dunes
We begin our adventure with a mountainous drive. Our destination is the Gobi Gurvan Sakhan National Park's most significant sand mass, the 200 m towering Khongor Sand Dunes.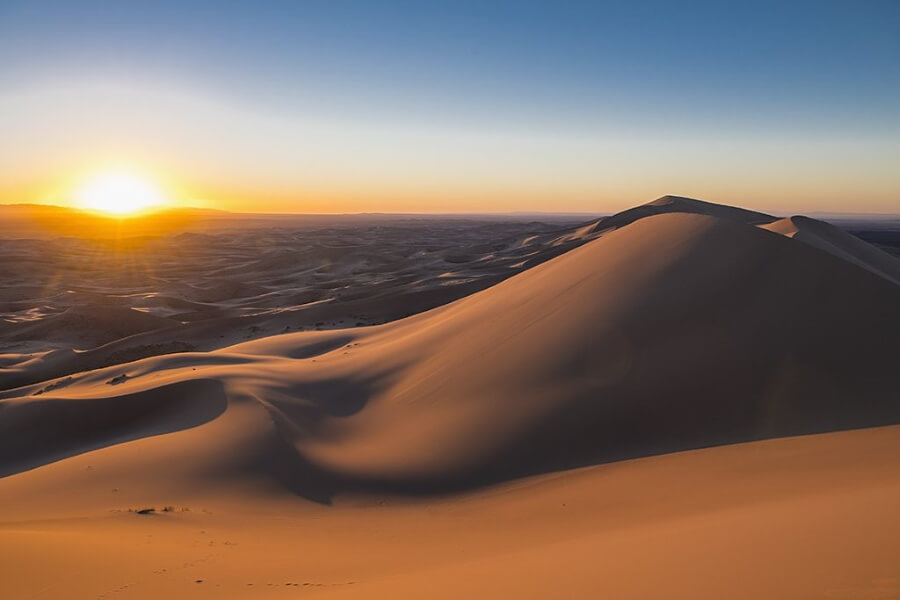 Day 5: Khongor Sand Dunes
A leisurely day in the dunes. We go to the Sand Dunes, ride a camel, roam about, and discover the place.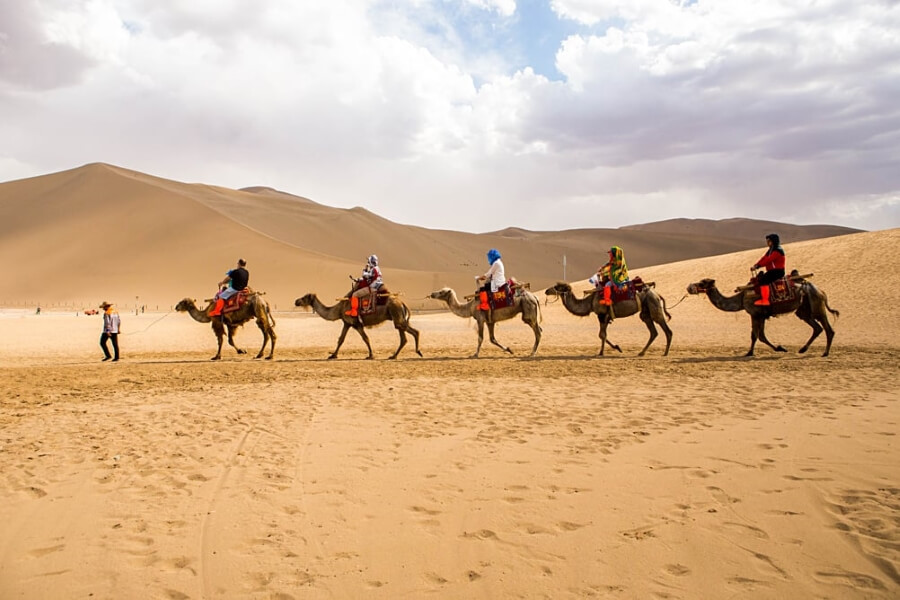 Day 6: Get to Bayanzag and Ongi Ruined Monastery
We travel north on this lovely day to the Ongi Ruined Monastery, which originally housed of more than 5,000 people. We travel across a wide open area devoid of any barriers. To the ger camp, we move.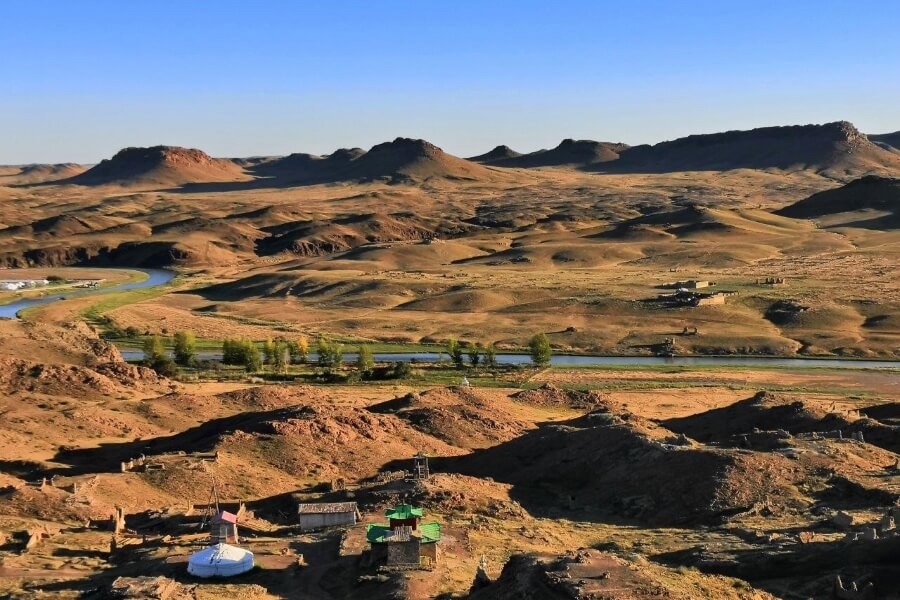 Day 7: Leave Ongi Monastery to Kharkhorin Town
We travel by car to the former Mongol capital from the 13th century on this lovely day. Today, a straightforward tiny town still remains. Since Kublai Khaan relocated the Mongol capital to Beijing, Kharkhorin town has lost its influence. You may visit the Erdene Zuu monastery and an excellent museum. Nighttime ger camping.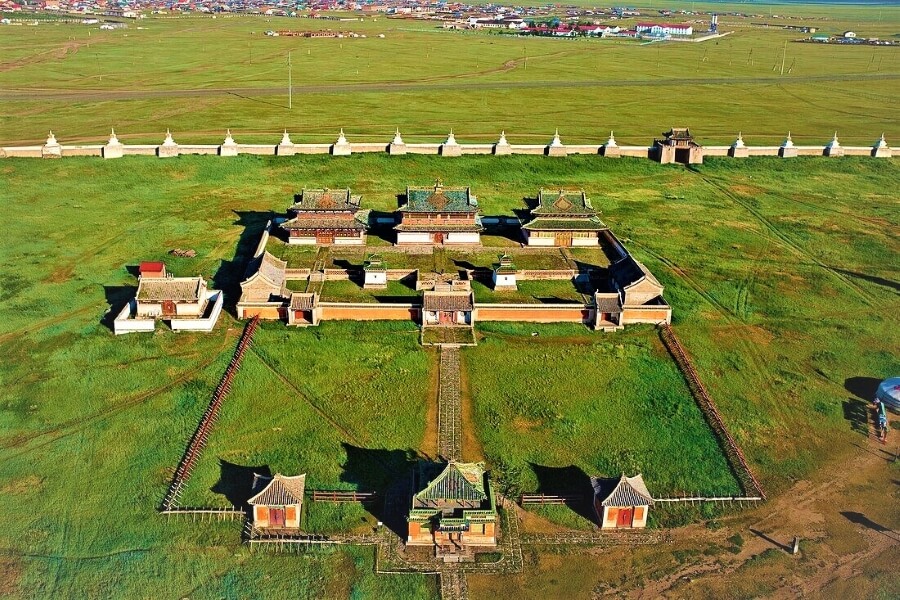 Day 8: Tsenher Hot Spring
We travel through Pine Tree Mountain and a lush green meadow this morning. With rivers and hot springs, the landscape is stunning. After arriving at our ger camp, we visit the hot spring's source. Natural mineral water that is around 90C hot is flowing out. Locals have been using this hot spring as a medicinal remedy for a long time. There are lovely pools accessible. Nighttime ger camping.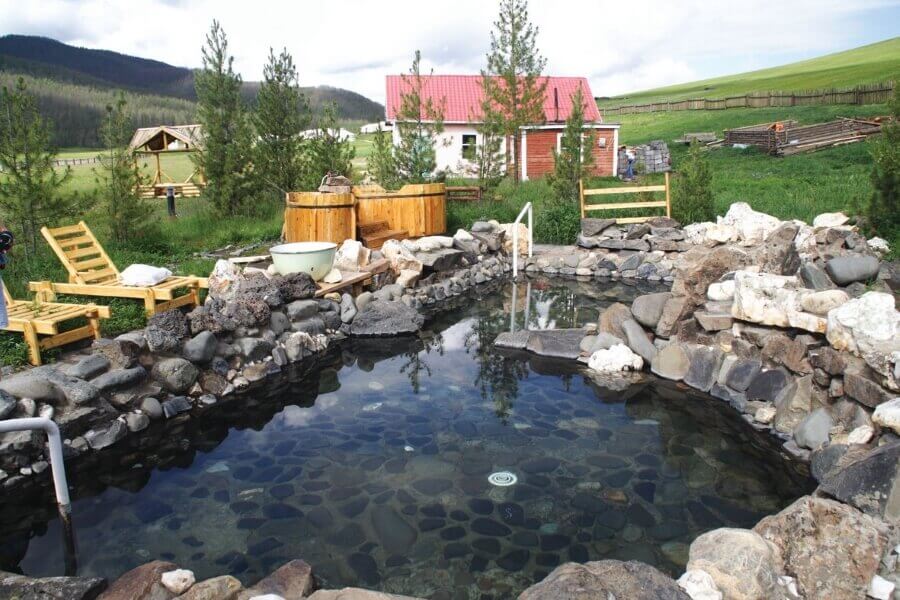 Day 9: Terkhiin Tsagaan Lake
Drive further into Central Mongolia this morning. We travel to a dormant volcano that last erupted 5,000 years ago, leaving behind Terkhiin Tsagaan Lake. To reach the volcano's summit, there are clear trails to take. Then we keep driving to Terkhiin Tsagaan, a stunning lake.
We take a car to Jargalant Hot Springs. We remain in the former volcanic region. We'll be seeing a local family after a good nap.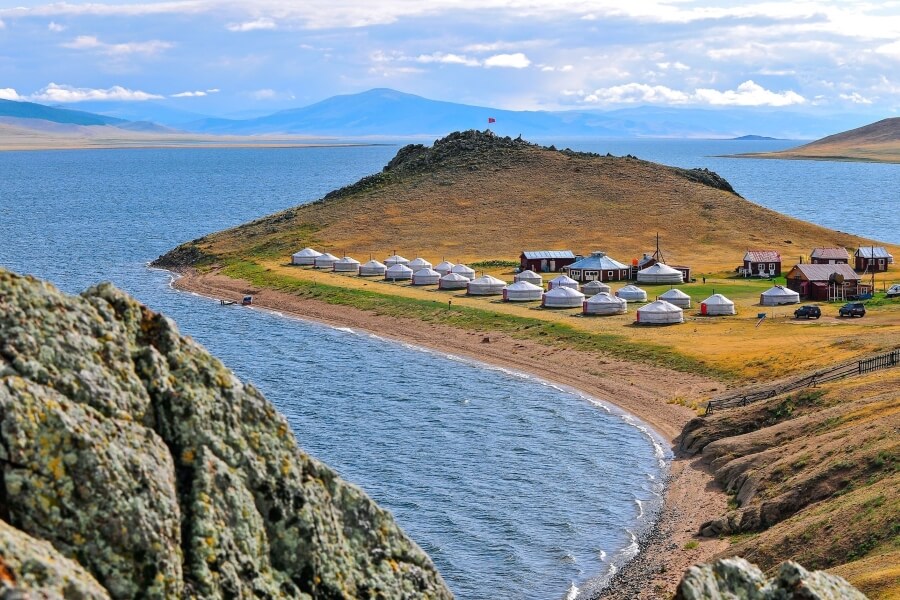 Day 10: Murun Town
We reach Murun, the vacation town that is the furthest north, as we continue to go north. We go to an old burial area with Deer stones that have writing in the shape of deer. Out of the 22 deer stones present, one is particularly intriguing since it features a human face.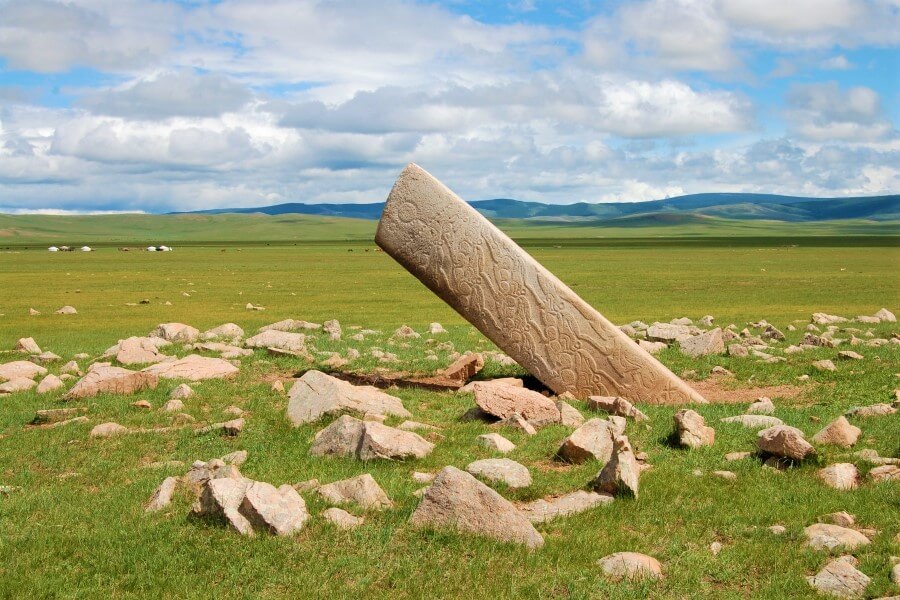 Day 11: Khuvsgul Lake
After a filling breakfast, we go for Khuvsgul Lake, one of the most popular travel locations. This lake, which is 130 km long, 30 km broad, and 260 m deep, is often referred to as the Blue Pearl of Mongolia. We first move to our Ger camp. We next go a fair distance to a site of a Shamanistic rite. Additionally, we get to unwind and take in the scenery around the lake.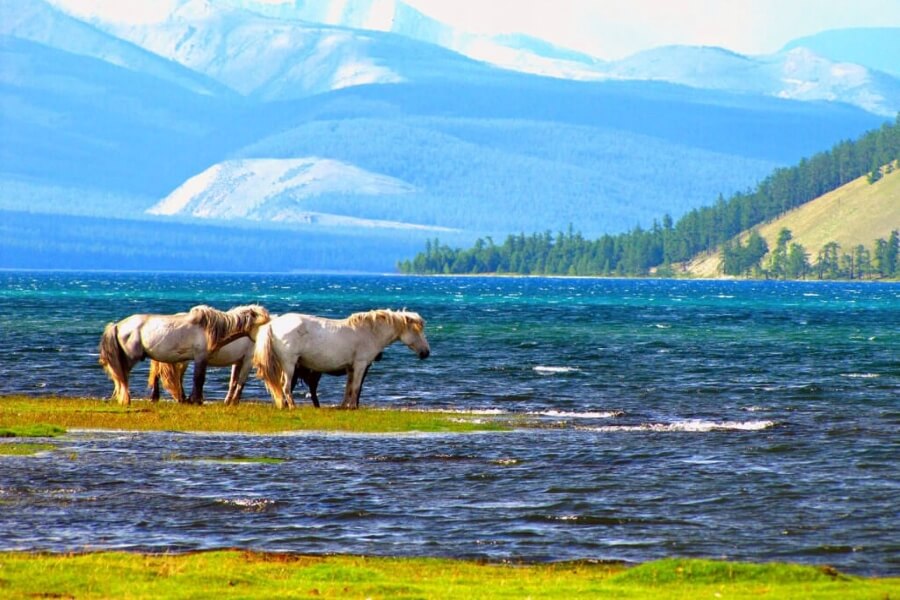 Day 12: Khuvsgul Lake and Activities
You can engage in exciting activities on the second day at Khuvsgul Lake. We're going to Khyasaa Mountain on horses. This peak offers a wonderful perspective of the lake. On this day, we may also go hiking. After a long day on the mountain, we head back to our ger camp.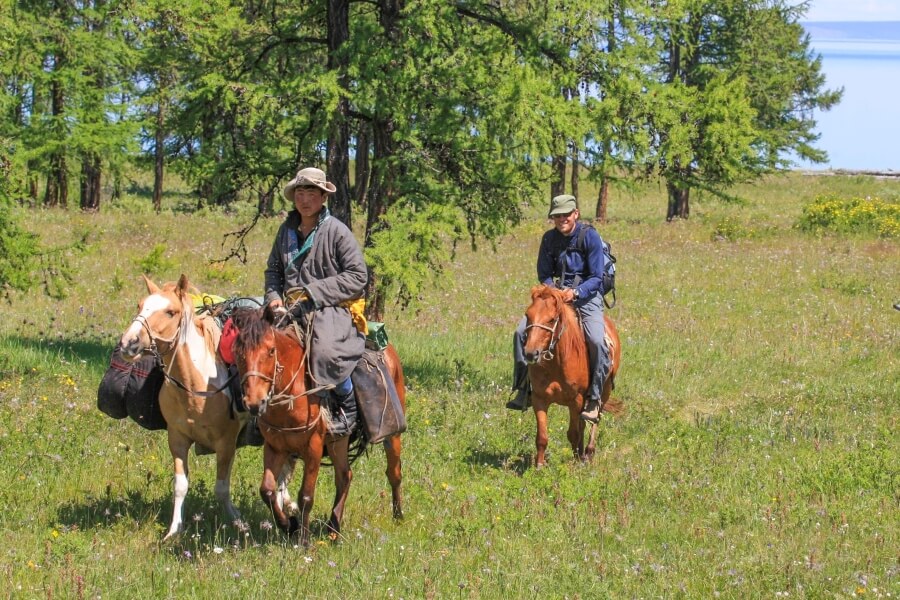 Day 13: Murun Town to Ulaanbaatar
Breakfast first thing in the morning, then travel to Murun town to catch a domestic aircraft to Ulaanbaatar. After our transfer, we have the afternoon free to browse for souvenirs. A final dinner. We'll relax in the hotel this night.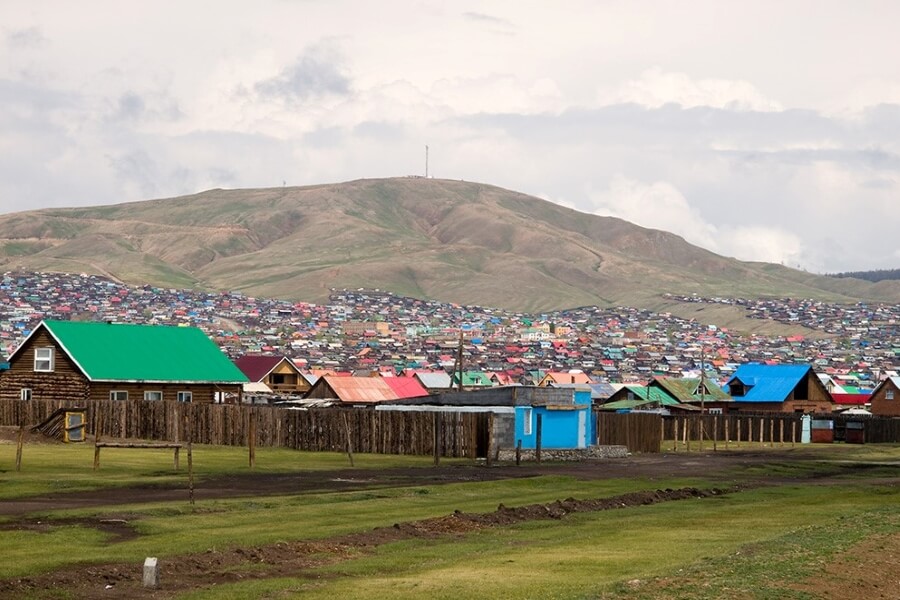 Day 14: International Departure
We'll take you to the airport for your foreign departure. Thank you for making your Mongolia trip with Go Mongolia Tours!