General Information of Golden Eagle Festival Highlight Tour
Duration: 5 Days/4 Nights
Tour Routine: 
Intended Travel Date: Optional (Available all time)
Pick-up/Drop-off: Bayan-Ulgii – Ulaanbaatar
Tour Style: Natural and Landscape, History and Culture
Guides: Local Guide (English Speaking Guide, Other Languages upon Request)
Transportation: Private First-class Air-conditioned Vehicles
Brief Itinerary:
Day 1: Bayan-Ulgii
Day 2: Kazakh
Day 3: Golden Eagle Festival
Day 4: Golden Eagle Festival
Day 5: Return Ulaanbaatar
Full Itinerary:
Day 1: Welcome to Bayan-Ulgii
We will pick you up from your accommodation and transport you to the airport where you will board a domestic flight to Ulgii town, the administrative center of Bayan-Ulgii province. At the airport, our local team will greet and welcome you. Then we'll go to an ethnographic museum and a local market to see what they need on a daily basis. We will spend the night in a nearby hotel.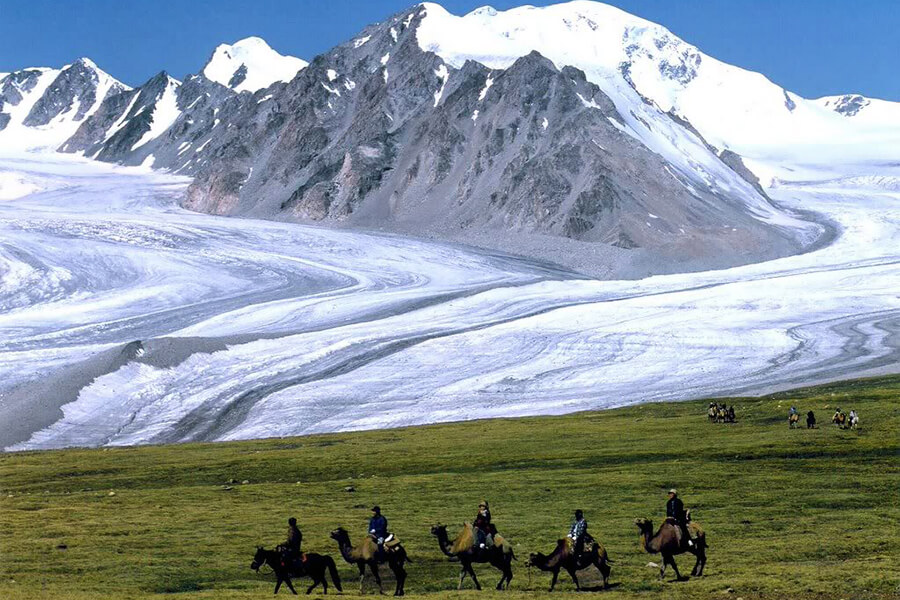 Day 2: Visiting Kazakh family
We will go to the house of a Kazakh family. The Kazakh ger (yurt) is a little different from the Mongolian ger (yurt), which is decorated with brightly colored carpets. We'll see their hospitality and learn more about their culture. You will also see how beautiful rugs are made using ancient techniques. In the evening, we travel to the day's highlight to eat "bisparmak," which are traditional Kazakh cuisine created for highly regarded visitors! We'll spend the night in a nearby hotel.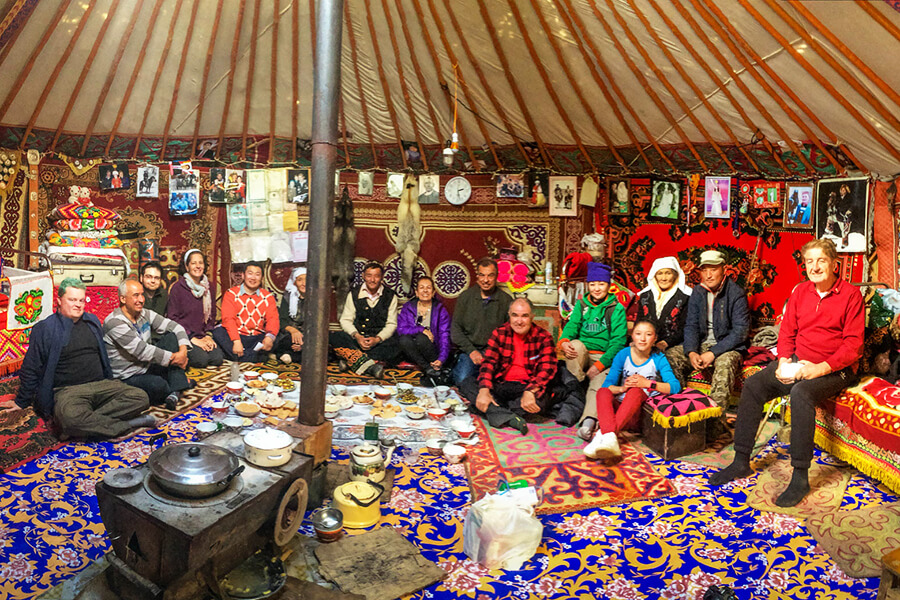 Day 3: Enjoy Golden Eagle Festival
You will enjoy "The Golden Eagle Festival" on this 3rd day. Around 11 a.m., the festival's opening ceremony begins, and the participants join the parade on horseback riding with their eagles. Each Kazakh begins the competition by exhibiting his hunting costume and belongings. The most ornate and attractive outfits and accessories receive the most points. The Golden Eagles' speed and agility will be assessed in the afternoon. Watch a Kazakh concert featuring traditional music and dances in the evening. We will spend the night in a nearby hotel.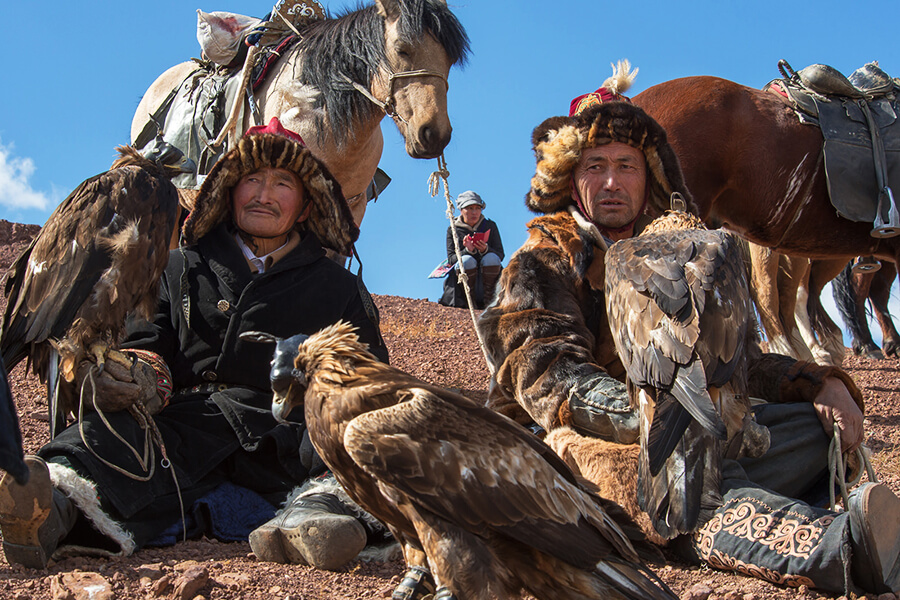 Day 4: Participate in Golden Eagle Festival
This 4th day will be full of fascinating action, be ready for some exciting activities! The Golden Eagles will be unleashed from a cliff to attack fox skins being brought on horseback by their owner. The eagles will be evaluated on their ability to catch the "fox," their speed, and their "gripping" skill. While the competition points are being counted, the Kazakhs will compete in their traditional game of "kekbar," which involves passing goat skin and testing one's horse riding skills, strength, and agility all at the same time. The festival winners will be announced at the awards ceremony in the late afternoon. Enjoy the celebration dinner in the evening. You will spend the night in a nearby hotel.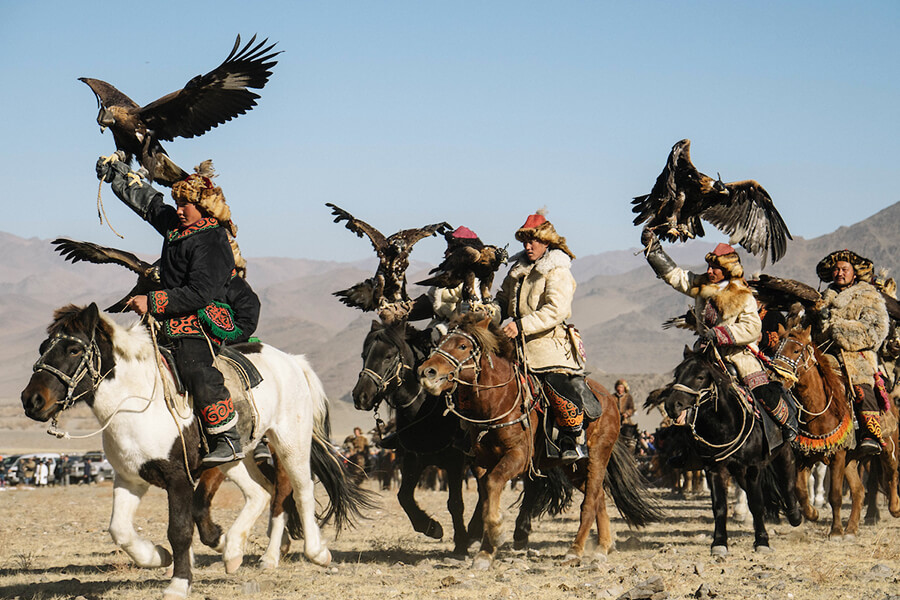 Day 5: Return Ulaanbaatar
We will transfer you to a local airport for your journey back to Ulaanbaatar after breakfast. We will welcome you at the airport and take you back to your hotel in Ulaanbaatar. End of the tour. Thank you for making your Mongolia trip with Go Mongolia Tours!