General Information 
Duration: 14 Days/13 Nights
Tour Route: Ulaanbaatar – Hustai National Park – Tasarkhai Elsen (Little Gobi) – Elsen Tasarhai – Kharkhorin Town – Ogii Lake – Erdene Zuu Khiid – Sukhbaatar town – Naadam Festival's opening ceremony in Sukhbaatar town – Chinggis Khaan Statue – Gun Galuut National Reserve – Ulaanbaatar Airport
Intended Travel Date: Optional (Available all time)
Pick-up/Drop-off: Ulaanbaatar
Tour Style: Natural and Landscape, History and Culture
Guides: Local Guide (English Speaking Guide, Other Languages upon Request)
Transportation: Private First-class Air-conditioned Vehicles
Brief Itinerary
Day 1: Ulaanbaatar – National Museum of Mongolia
Day 2: Ulaanbaatar – Mongol Cultural Resort
Day 3: Hustai National Park
Day 4: Tasarkhai Elsen (Little Gobi) – Elsen Tasarhai
Day 5: Kharkhorin Town
Day 6: Ogii Lake
Day 7: Amarbayasgalant monastic – Erdene Zuu Khiid
Day 8: Sukhbaatar town
Day 9: Naadam Festival's opening ceremony in Sukhbaatar town
Day 10: Naadam Festival 2nd day – Jargalant village
Day 11: Chinggis Khaan Statue – Terelj National Park – Aryabal Meditation Temple
Day 12: Gun Galuut National Reserve
Day 13: Shopping in Ulaanbaatar city
Day 14: Ulaanbaatar – Airport
Full Itinerary
Day 1: Arrival Ulaanbaatar 
Greetings from Mongolia! You will be greeted and taken to your accommodation as soon as you arrive in Ulaanbaatar, the capital of Mongolia. After lunch this afternoon, you'll start your city tour. Start by strolling about the city square, which is close to your accommodation. Additionally, you will head to the National Museum of Mongolia, which has a collection of objects from Mongolia and Central Asia that date from the Stone Age to the present. Here, you may learn about the history of this fascinating nation. Have a greeting supper and traditional art performance this evening to get to know your other visitors. Overnight Bayangol Hotel or similar.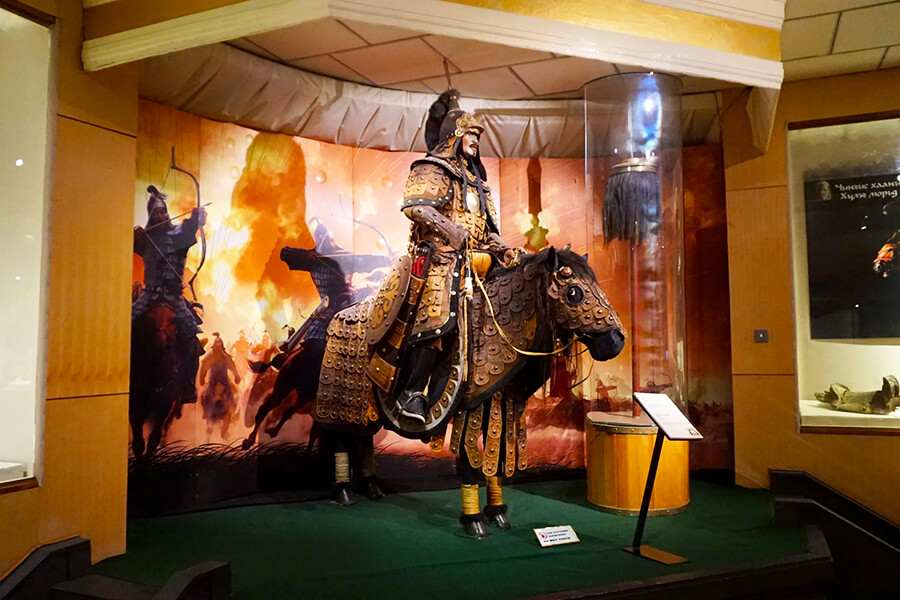 Day 2: UB – Mongol Nomadic Cultural Resort
We take a journey to the Mongol Nomadic Camp this lovely morning. This camp provides a "Mongolian nomads" display that depicts the authentic way of life of true Mongolian nomads, including the raising and usage of five different types of livestock and transportation between locations utilizing carts made of ox, yak, camel, and horses. Additionally, all of the furniture, cookware, and clothes in Mongolian gers are antiques and represent the style and manner of Central Khalks at the beginning of the 20th century.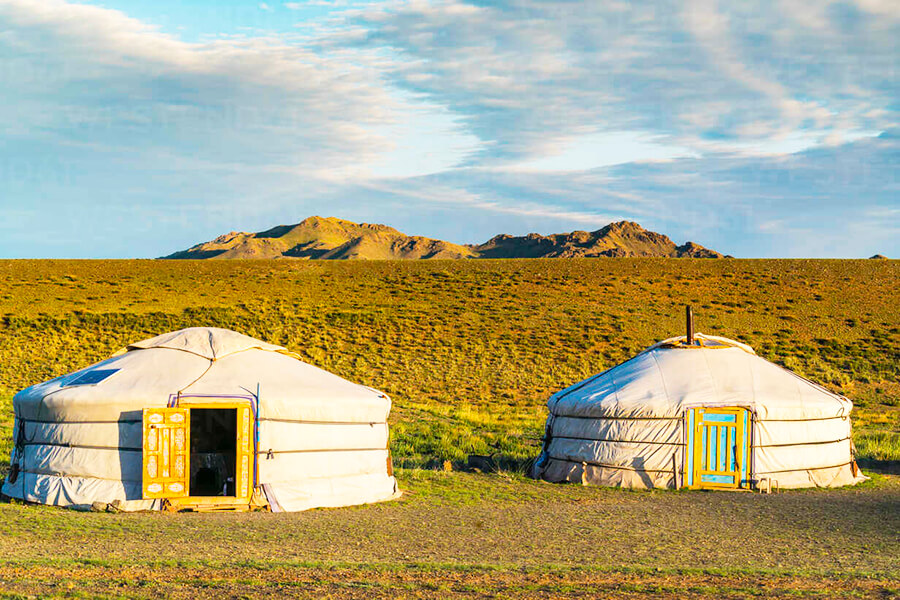 Day 3: Nomadic Resort – Hustai National Park
After breakfast, you go to the Hustai National Park, the only place in the world where the Takhi horse is completely wild. Due to habitat destruction and poaching, wild horses have long since vanished from Mongolia. Smaller populations did, however, survive in European zoos, and from these populations, the wild population was recreated via a program of meticulous breeding and international collaboration. Currently, Hustai is home to 250 wild horses, 130 of whom were born there. Spent this night in a Ger camp.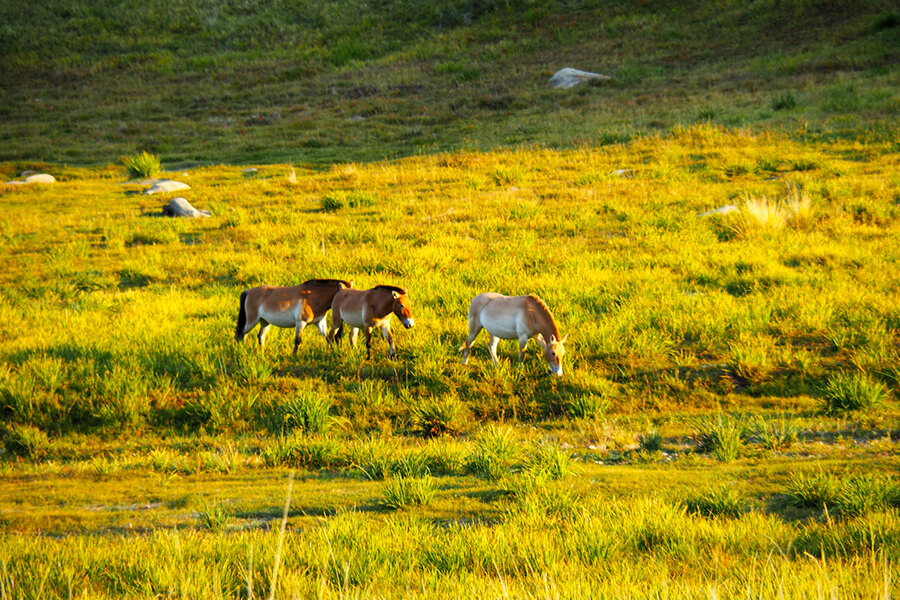 Day 4: Hustai National Park – Elsen Tasarkhai
You will go to Mongolia's dunes Tasarkhai Elsen (Little Gobi). After breakfast, an 80km long, stunning expanse that is unlike anything else in the nation. The mix of the hills, woods and Gobi-like scenery in this area is unusual. Watch out for wolves, deer, foxes, and Maral stag (elk). The name Elsen Tasarhai, which translates to "an isolated torn-off bit of sand," refers to a little area of genuine desert in the middle of the lush Mongolian grassland. The little Gobi got its moniker because it has a Gobi Desert-like atmosphere. If there is time available, individuals who want to exercise can climb the sand dunes. Some people could want to ride a camel or hang out with a native nomadic family. Overnight in a Ger Camp.
Day 5: Elsen Tasarkhai – Kharkhorin
Today, you travel to Kharkhorin Town, which served as Genghis Khan's Mongolia's old capital in the 13th century. You go to the Erdene Zuu monastery, which was constructed in the sixteenth century from the remains of the destroyed city of Kharkhorin. Sadly, all but a few significant monasteries were demolished during communist persecution. A Tibetan-style monastery that is still operating and significant to the Erdene Zuu is among the many interesting cultural and religious exhibits present here. Talk to several of the monks while exploring the monastery. Learn about their intriguing way of life in this far-off region of the nation. Overnight in a Ger Camp.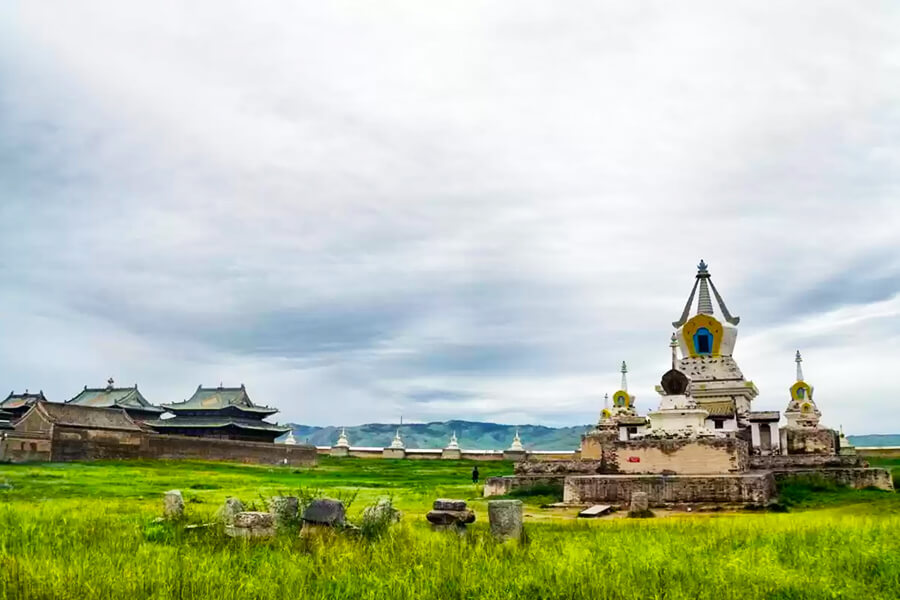 Day 6: Kharkhorin – Ogii Lake
Drive to the lovely steppe near Ogii Lake after breakfast. The lake's abundant fish population draws a large number of cranes and ducks, making it a wonderful location for birdlife. Take some time to unwind on the beaches while thinking back on your adventure so far, or take a leisurely stroll around the gorgeous surroundings. Overnight in a Ger Camp.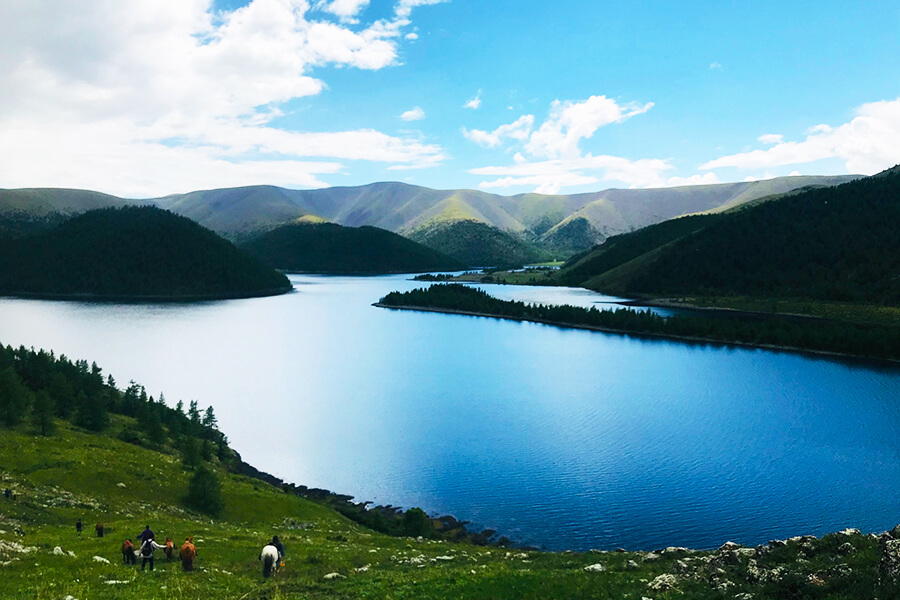 Day 7: Ogii Lake – Amarbayasgalant Monastery
Enjoying the event on your second day. When you go to the Amarbayasgalant monastic complex in the morning, take in some horse racing and, depending on the schedule, perhaps some more wrestling. After Erdene Zuu Khiid in Kharkhorin, this monastery is regarded as the second-most significant in Mongolia and the country's best-preserved architecture ensemble. The territory is well-known for its beautiful steppe and grassland, nature reserves, and animals. You will have the opportunity to ascend and see the monastery in the late afternoon. Overnight in a Ger Camp.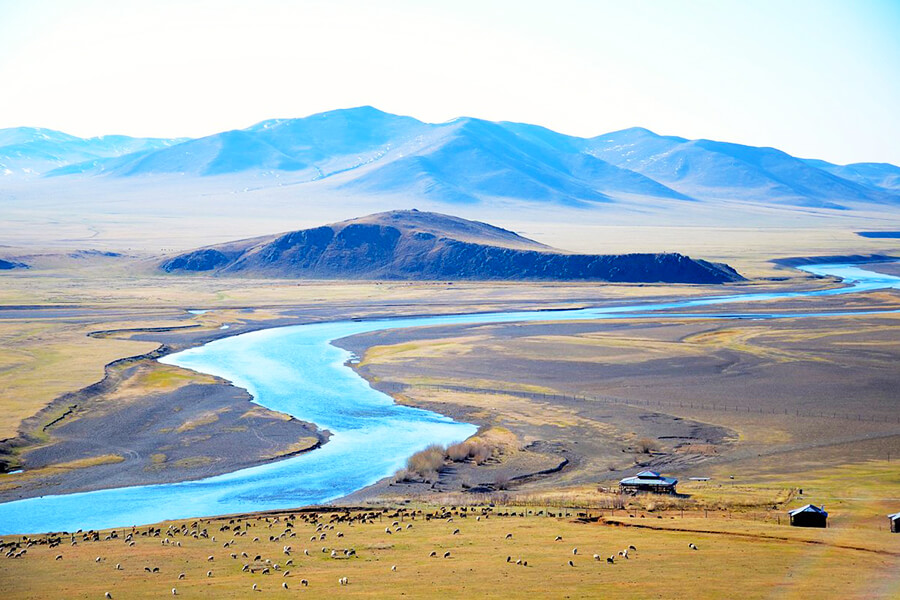 Day 8: Amarbayasgalant Monastery – Sukhbaatar Village – Pre Naadam Day
You will travel to Sukhbaatar town, the Selenge province's provincial capital and a short distance from the Russian border, after breakfast. Here, you may tour a campground for horse trainers and sample mare's milk that has been fermented with Airag. As you learn about the amazing way of life of the people, take pleasure in spending time with them. You will also get to know the young jockeys preparing their mounts for the Naadam Festival this year. Their strength, power, and talent will astound you.  Spend the night at Hotel 9 or similar.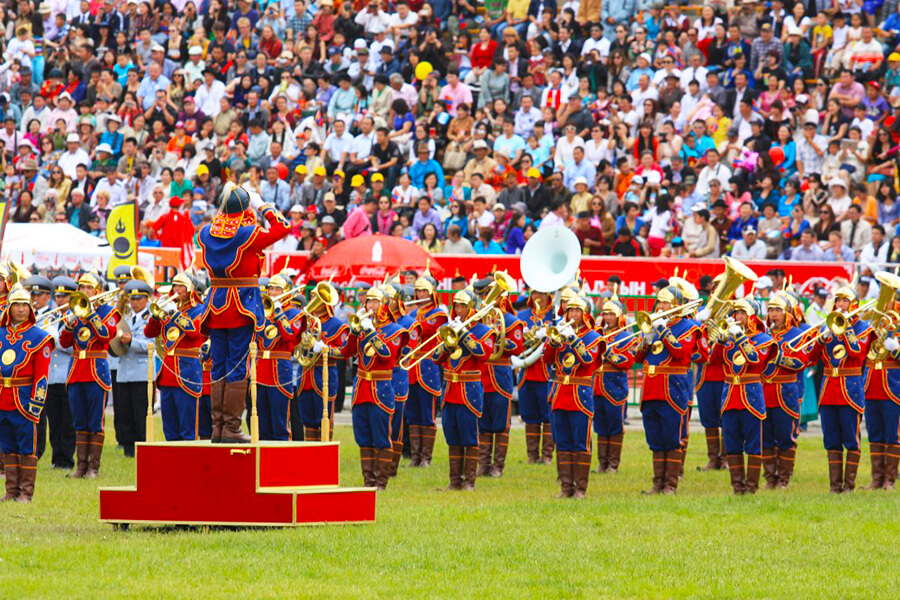 Day 9: Naadam Festival in Sukhbaatar
We spend the entire day viewing events like archery, wrestling, and horse racing after attending the Naadam Festival's opening ceremony this morning. The highlight of the summer in Mongolia is the vibrant festival of Naadam, which is celebrated all throughout the nation. We are fortunate to be a way of Ulaan Baatar's bustle and heat and able to take in the festival with local families in a laid-back and welcoming setting for a genuinely authentic experience. Everyone from the town and other regions assembles at Naadam wearing their finest traditional outfits, known as a Deel. Deels are worn everywhere, even when riding a horse, and it is highly colorful. Men compete fiercely against one another to win titles in horse racing, archery, and wrestling, "war games based on everyday activities of ancient Mongolian troops."Overnight at Hotel 9 or similar.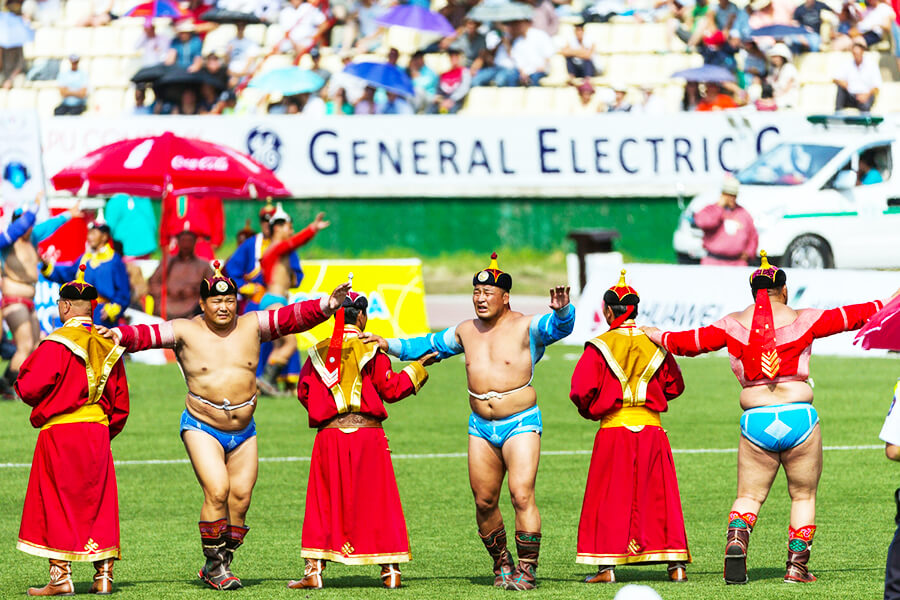 Day 10: Sukhbaatar – Jargalant Mountain
Enjoying the second day of the festival and the horse races this morning, we are now prepared to depart for Jargalant village. This region is well-known for its saddlery and yak rearing as well as joinery and carpentry, the construction of yurts and indigenous furnishings. You will go to the Aglag Buteeliin Temple in the highlands as well as one of the stunning granite rock formations. This temple is a little, pyramid-shaped, rural Buddhist building with two stories. Mythical animals and sculpted stones surround it. Take a leisurely walk around the region. Overnight in a Ger Camp.
Day 11: Jargalant mountain – Terelj NP
After breakfast, we travel to the enormous Chinggis Khaan Statue made of stainless steel. After that, we go to Terelj National Park. Wander through edelweiss – and wildflower-covered meadows, take in interesting rock formations set against pine-covered slopes, and meander along the forested banks of a mountain stream. The Aryabal Meditation Temple will also be on your itinerary. The Buddhist teachings on the roadside signage may be read as you make your way up the 108 stairs to the temple (the number 108 has significant meaning in Buddhism). The temple also has 108 little stupas and 108 prayer wheels. The lengthy route leading to the temple is intended for strolling meditation and introspection, and the 108 stairs are thought to represent the trunk of an elephant. The wooden pillars and beams of the main temple hall are beautifully carved, and the inside walls are brilliantly painted with paintings and tales illustrating the lives of notable Arhats. Overnight in a Ger Camp.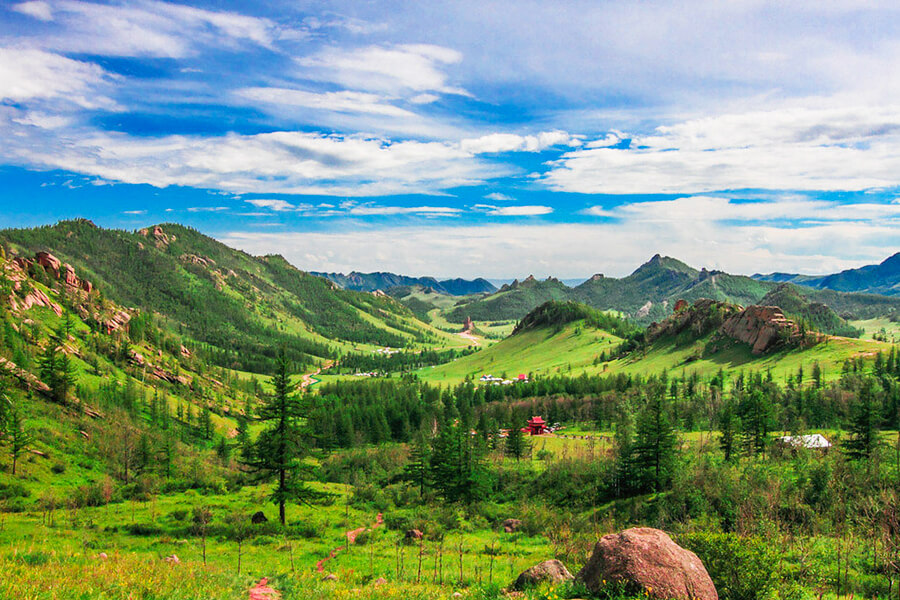 Day 12: Gun Galuut National Park
After breakfast, we travel to the Gun Galuut National Reserve. We will get the chance to stroll across the renowned grasslands in the Gun Galuut National Reserve and fully experience the grandeur of this sparsely inhabited nation. The majority of the residents of the reserve are the Argali, a highly uncommon breed of wild sheep. Anyone who wants to ride a horse can do so, and those just getting started can take lessons (the activity can be skipped if you do not wish to do it). Overnight in ger camp.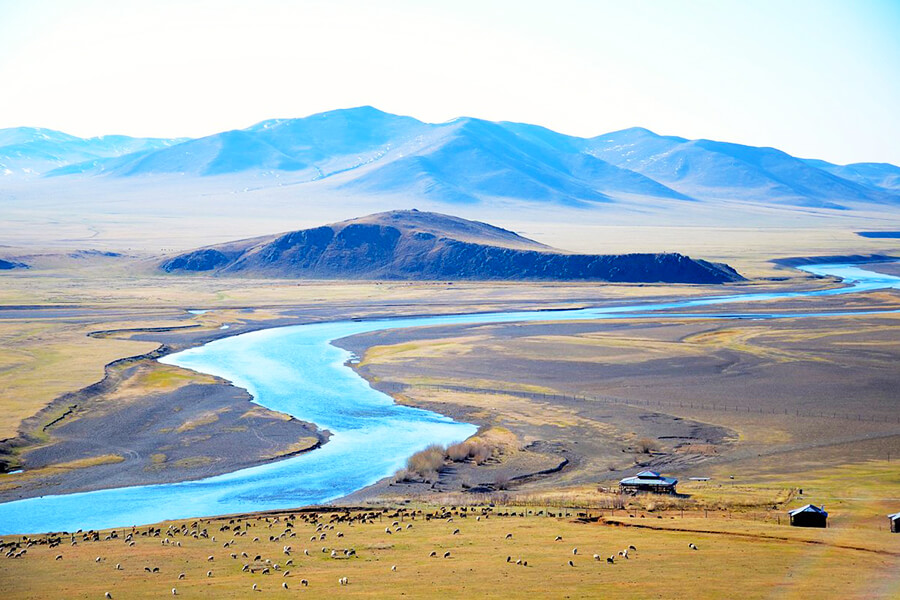 Day 13 : Ulaanbaatar city
You arrive back in Ulaanbaatar this morning and are driven to your accommodation. Before our goodbye supper, there will be time for last-minute shopping and leisure activities in the afternoon.  Overnight Bayangol Hotel or similar.
Day 14: Departure
We'll take you to the airport for your foreign departure. End of the tour. Thank you for making your Mongolia trip with Go Mongolia Tours!