Mongolian etiquettes would be a barrier that could probably affect your experience in this beautiful country. Mongolians take pride in their traditions and rituals, so showing respect will go a long way. Following are some basic dos and don't when travelling to Mongolia, you need to know these travel mistakes before coming to Mongolia otherwise Mongolian social etiquette could be a barrier of your Mongolia Tour.
Mongolian Social Etiquettes
General Social Actions 
The Mongolians are warm-hearted and sincere. They welcome strangers travelling to stay for the night in their ger and treat them to milk tea, food and airag/khomis. To have the best journey in Mongolia, you should follow these instruction about social etiquette, what you should or shouldn't do in public space.
As always, you should greet people when entering in the yurt, if you has a gift, give and receive it with both hands, Mongolians welcome tourists to their country however it would be nice of you if you bring a few small gifts, such as toys for children. Mongolians are helpful but do not say thank you too many time even for the little things that do not require it.
And most of all, Mongolians do not like to be called or compared to Chinese, if you are Asian or even look like Asian, do not speak Chinese, there are some old prejudice toward Chinese of Mongolians, so if you want to have the best welcome, follow this advice.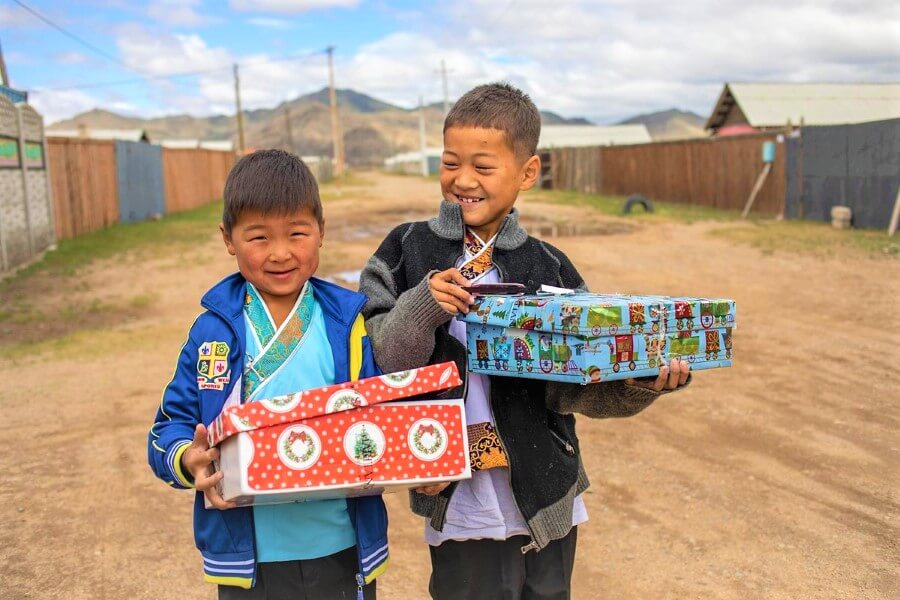 Public Space Etiquettes
In public space, do not walk in front of older person, In Mongolian culture, it is seen as quite disrespectful to walk in front of an older person. If you must, then you should without asking for the right to pass if there is no other way. It's the same situation in public transport, lets the older person sit first.
You should try to speak Mongolian even if your vocabulary is limited: Hello (sain bain uu), Thanks (Bayarla!), Goodbye (bayartai!). Do not point at someone, ask the remaining travel time in font of a Mongolian and do not touch somebody's hat, or even worse, patting their head. Its all considered rude in Mongolia
It's always polite to ask someone if they mind being photographed. Some travelers have reported locals getting offended when being photographed. Some temples and government buildings may not permit photography so make sure you find out first before adding to your holiday photos.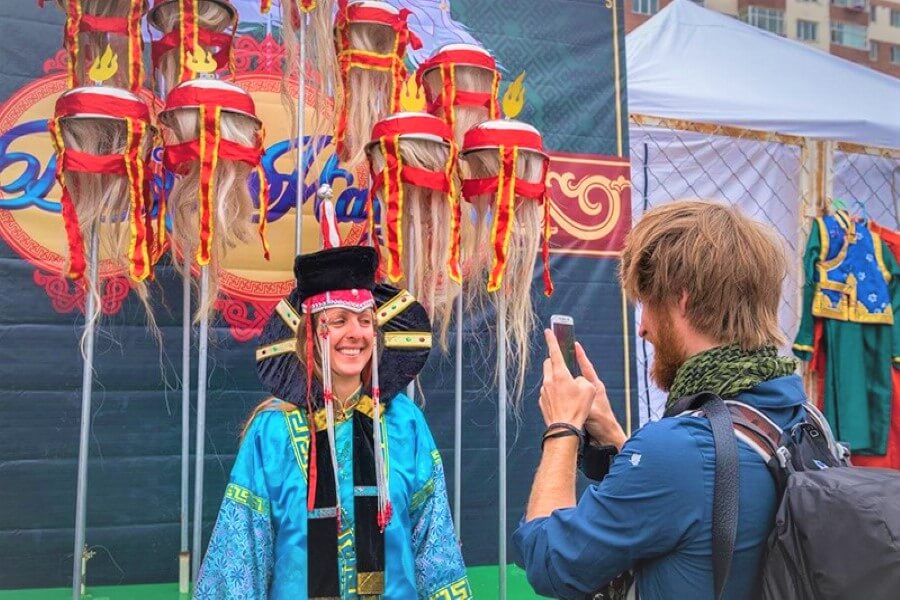 Mongolian Meeting Etiquettes
Initial greetings can be fairly formal and follow a set protocol of greeting the eldest or most important person first. A standard handshake, with direct eye contact and a welcoming smile will suffice.
Business is typically conducted on first name basis, so it's important you remember first names. Using phrases such as 'Sain bain uu' (are you well?) will be appreciated by your counterparts. If someone addresses you in this way, then reply with 'Sain' (I'm well).

When you don't shake a hand after you bump someone's foot accidentally or intentionally, thats considered taboo in Mongolia. Apologizing by words does not count. You have to shake a hand with the other person.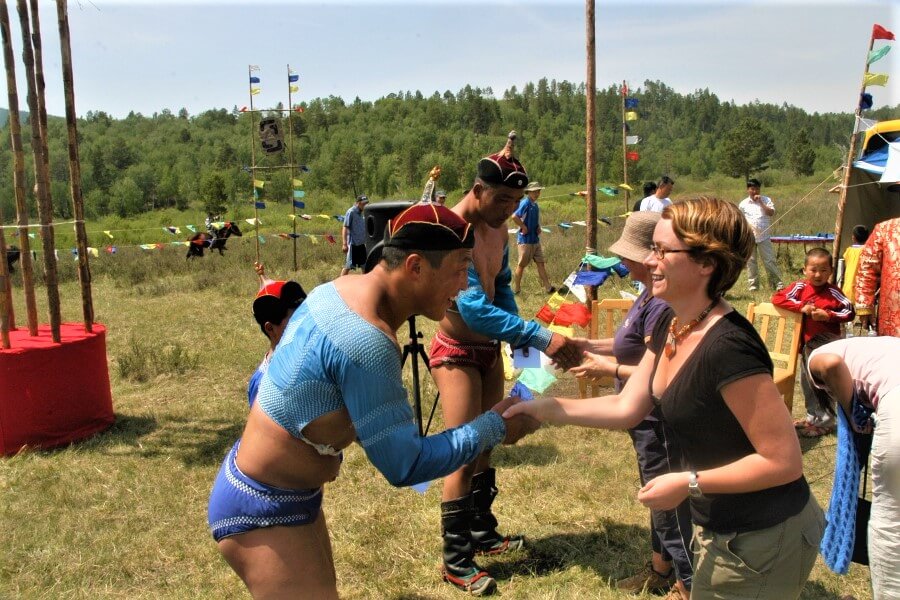 Mongolian Gift Giving Etiquettes
Gift giving in Mongolia is full of symbolism, which makes it important therefore, to think your gift through properly.
Whether a gift has an opening which faces upwards or downwards can carry different meanings in Mongolia. Gifts with downward facing openings are believed to incur loss, while those with upward openings are deemed to incur growth, increase or prosperity. For this reason, traditional slippers from your home country would be a well received gift, but a hat would not. Gifts from your home town / country indicate that you have put thought into the gift which means that they carry extra esteem. Gifts are generally opened in private.
Leave a small gift such as flour, pasta, eggs, biscuits and something for the kids. If you're bringing presents for the children, it's important to remember to bring a lot of the same gift. Many Mongolian families are large, and you don't want to give two kids a gift and leave the others without… Apart from being a tad awkward and sad for the left out kid(s), it's also seen as impolite in Mongolian culture and you may end up offending the Mongolian people.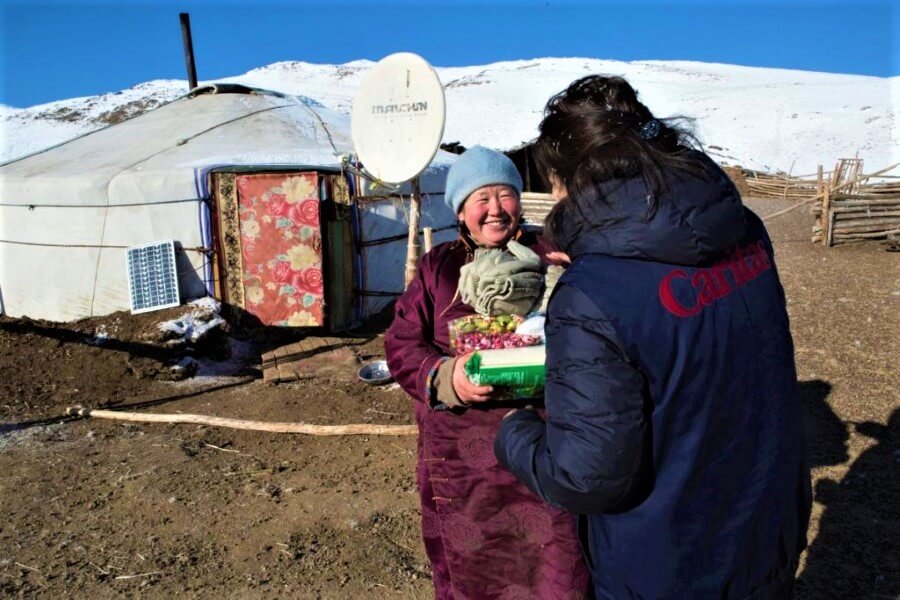 Mongolian Ger Etiquettes
Since they live in traditional gers, it is important to note that knocking on their doors is considered rude. To let them know that you are outside, it is advised to greet them "Nokhoi Khor" which means to 'hold the dog', it is the Mongolian counterpart of knocking on a door. Once you are signaled to enter their home, go to the left side of the ger, since the right side is the dominant side for the Mongolian family. When entering, do not to step on the threshold of the door, and use your right foot first, remember to enter or leave the yurt by the left side
There are some importance thing you shouldn't do when entering a Mongolian Ger
Remain standing in the doorway when entering the yurt or house
Refuse drinks or food in the yurt or in the house. It is customary for Mongolians to offer tea and food to welcome guests
Whistle inside the yurt
Lean on the beams of the yurt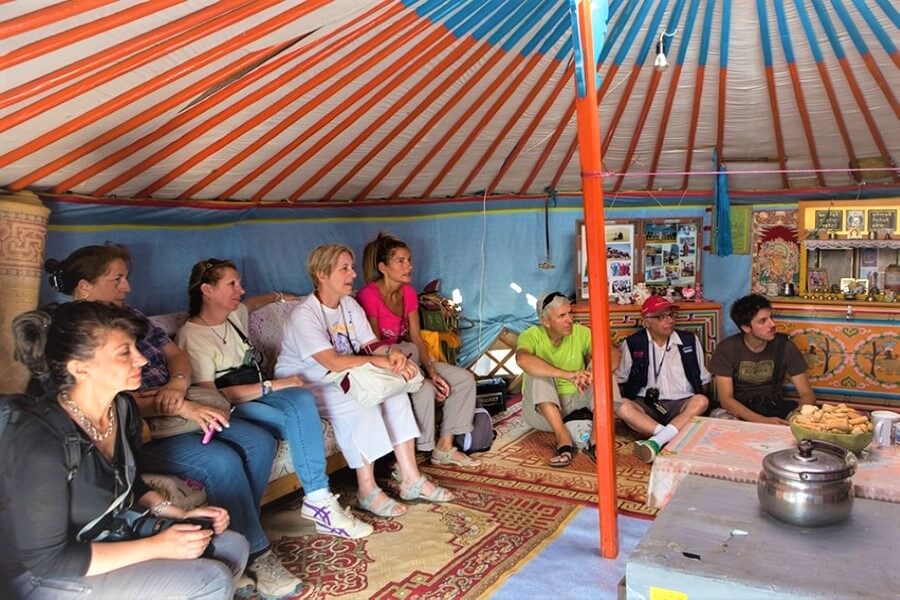 Mongolian Religious Respect
Islam and Buddhism are just two of the many religions still existing in Mongolia today. Visiting any monasteries, temples, or places with religious significance requires courtesy and homage. Remember to dress appropriately – long-sleeved clothing is preferred. When entering any religious building, avoid wearing shoes, sunglasses, and hats. Lastly, before you take photos, always ask if it is allowed. Water is considered sacred in Mongolia, thus you shouldn't act inappropriate toward river, fountain,…
Besides, there are some act you need to pay attention to such as:
Mount your horse by the left side
Touch the hand, arm, elbow or forearm of a person if you step accidentally on their foot
Do not throw water or trash into the fire, which is considered sacred
Do not step on the urgaa, kind of lasso to catch the horses
Do not talk or joke about bad things that could happen
Do not ask for the name of a mountain while it is still in sight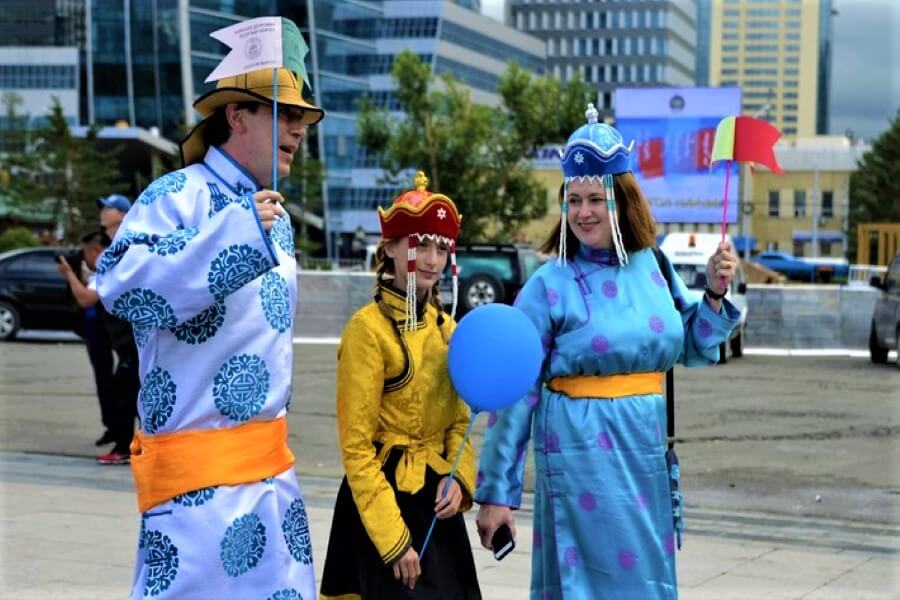 Mongolian Table Manners
Table Manners or dining etiquette in Mongolia are usually casual affairs which carry many of the practices which typified nomadic life. Eating together and around a table is not therefore the norm for most Mongol families. Instead, family members tend to eat as and when they are able.
If you are invited to a Mongol home for food, then punctuality is important so arrive on time.
Letting the owner of the house eat first. Its kinda same as in every asian country. However, you are not allowed to eat or drink before the head of the family in Mongolia
Try to eat a little of everything you are given and accept each offering with your right hand.
It is customary to drink a cup of black tea known as Khar tsaibefore staring the meal as this is believed to help digestion. When you are passed the cup of tea, you should hold the bottom of the cup and take a sip before putting the cup on the table.
If you are drinking vodka with a family, there are certain peculiar procedures the Mongolian people follow. Accept your drink like a local by following these three steps
Dip your right-hand ring finger into the glass or bowl, and lightly flick a drop once towards the sky (for Tengri, the god of the sky).
Flick another drop in the air (to the wind).
Flick the third drop to the ground, for Gadzer, god of the earth. If you do not drink or want any Vodka, it's polite to do this anyway. But you can refuse it by finally placing the finger to your head and return the cup to the table.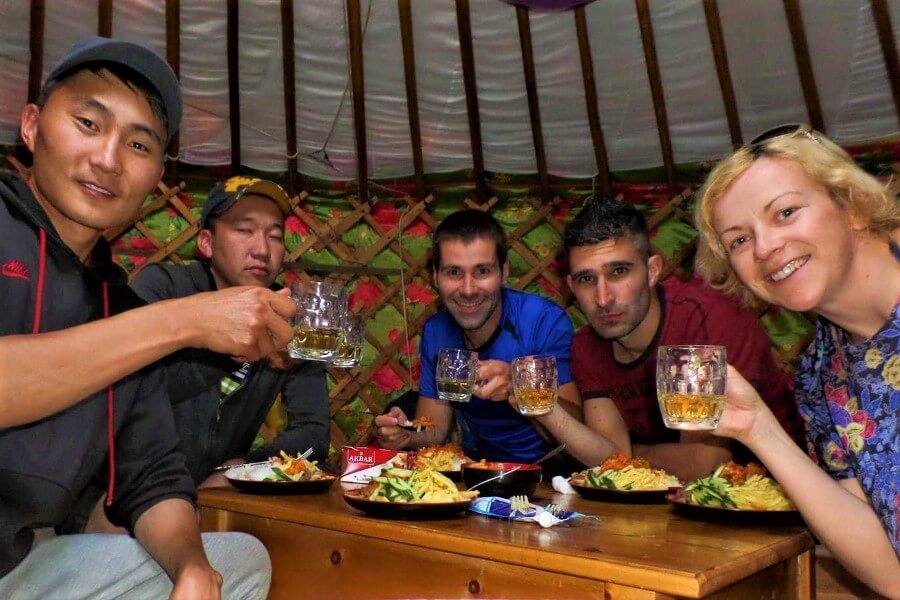 Mongolian Body Langguage of Mongolians
Visitors must be ready to deal with how Mongolians treat public space. A visitor may experience people bumping on their shoulders and even stepping on their feet. Do not be offended if they stay too close to you since it is how they treat public space. Mongolian people are also not a fan of queuing, so tourists must not display anger when locals cut through the line.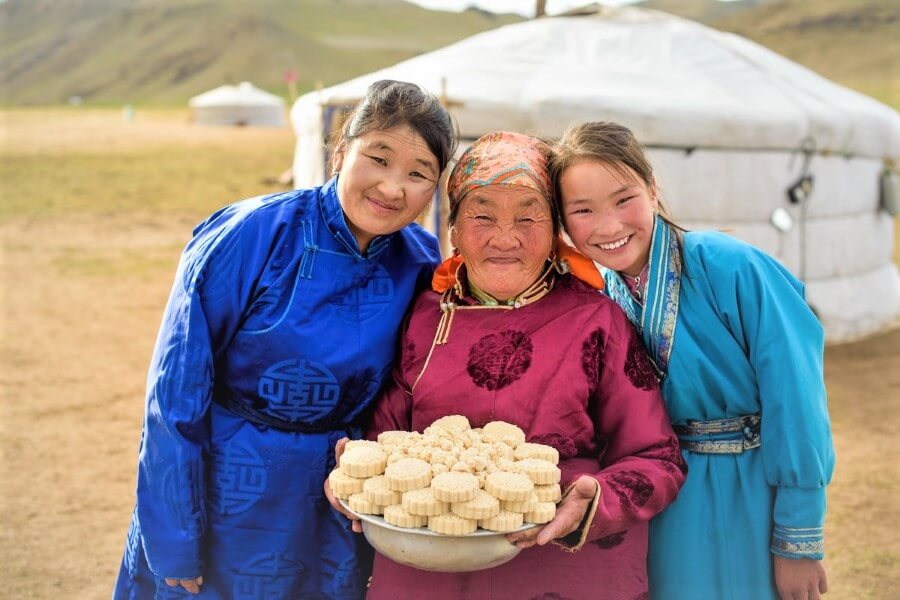 Mongolian Pipe Smoking and Snuffbox Culture
Mongolians traditionally offer each other snuff from their snuffboxes. It is considered rude to decline such an offer. Passing the snuffbox is an old tradition in Mongolian culture, and is the most common exchange of amenities when people meet. When one is a guest in a Mongolian home, the host will take out his snuffbox, open it and pass it to the guest. Its contents generally being very aromatic and consisting of a blend of tobacco and herbs. It is expected to sniff a tobacco's aroma a little bit to better appreciate the snuffbox or put it under your nose to pretend it is sniffing.
To be respectful, you should nod your head or give another sign of admiration. The snuffbox itself may be in any of several shapes, from the rectangular, square to the oval to the cylindrical, and with engravings whose artistry reveals the quality of the snuffbox. The snuffbox contains a small spoon made either of gold, silver, copper, ivory, or camel bone.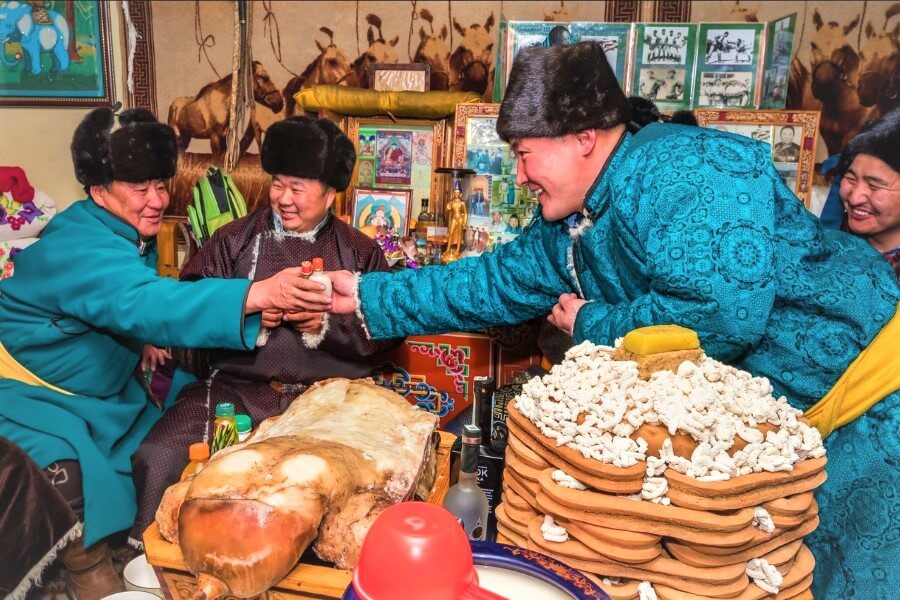 Always Give and Accept Things with Your Right Hand
Mongolians are extremely friendly people and are very welcoming to foreigners, but it would still be nice of you to accept some of their local customs and rules for behavior. One of the things to remember is that Mongolians always give or pass things to others with their right hand, never their left. It's always polite to accept food and drink with your right hand, and never with the left. If the plate or cup is heavy you may use both or support the right hand with the left.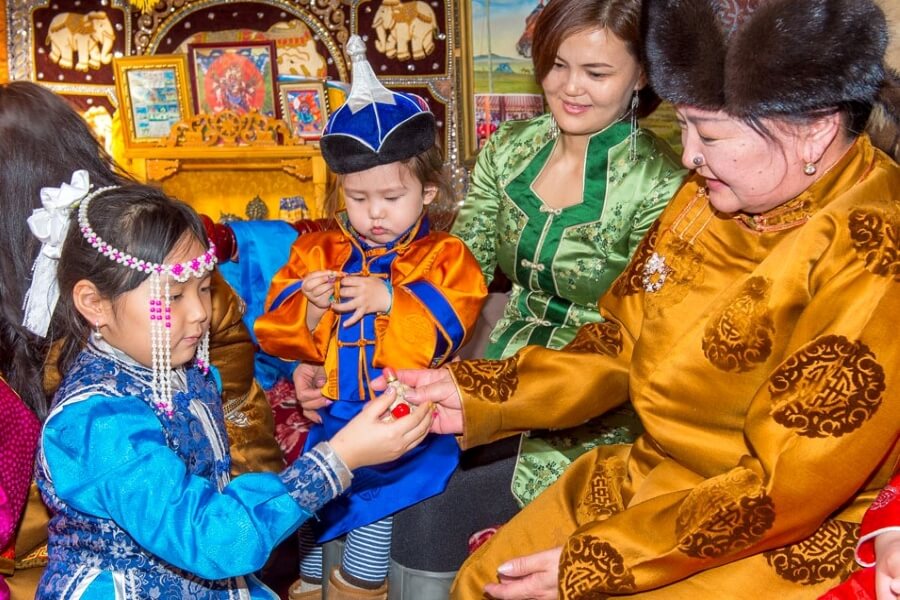 Mongolia is a country, where traditions still play a major role, essentially in the countryside. Some are related to religion, others are inherent to nomadic culture and can take the form of superstitions. Therefore, we found it useful to share them with you so you can fully immerse yourself in the Mongolian life during your trip!
With all these good pieces of advice, no doubt that your trip in Mongolia will go very smoothly, making your integration more possible! You will then get lasting memories with the nomads! The best way to make sure you get the most out of your experience staying with a Mongolian family is to do it with somebody who has been there before and has a deep understanding of all of these dos and don'ts, so you don't have to worry about printing off this list or memorising it.